Acclaimed artist Samuel Yates
to teach at college this spring
California-based artist Samuel Yates, whose work has been described as simple ideas taken to an extreme, formal limit, will be working with Texas A&M students this coming spring as the College of Architecture's Artist in Residence.
He'll be making frequent trips to College Station to work with students in the three-hour credit class, "New Genre Sculpture: Building Social Objects," said Carol Lafayette, AIR chairwoman and associate professor of visualization. "When he's not on campus, he'll be keeping in touch through Skype."
"UNTITLED," an installation by Spring 2010 artist in residence Samuel Yates (pictured above), utilizes 50 medium size brown cardboard boxes stacked on top of one another. The work towers prodigiously through the stairwell of the building, rising to a height of 56 feet. The top box is popped open--nothing inside. The face of each box is silk-screened in powder blue and in bold text, a single word reads, "BLAH," and again "BLAH, BLAH, BLAH."

'Architect to the Stars' competes on
Bravo reality show 'Launch My Line'

A former environmental design student from Texas A&M who has designed homes for some of Hollywood's biggest stars will be a contestant on a reality show debuting in December.
David Applebaum will appear on Bravo's new series, "Launch My Line," as one of 10 professionals highly regarded in their respective fields, teamed with 10 established fashion designers; at the series' end, a clothing line from the winning team will be launched.
"It's quite compelling television," said Applebaum, "if you like design, and the competition of other contestants trying to figure out how to make a design that's lovely, and works, and will win, and getting to know a whole bunch of different, crazy people."



2009 Outstanding Alumni: Back row: Lars A. Stanley '74, Nancy T. McCoy '81, Robert B. Hunter '67, '71, James R. Foster '66, '69, Anthony P. Schirripa '73, James C. Snyder '78, '80; Front row: Lauren Williams (who accepted the award for her father, Keith Williams), Shelly Potter '78, Jeffery T. Potter '79, Donald Austin '52. Norfleet Bone '23 received the award posthumously.
College of Architecture's Outstanding
Alumni 2009 honored at Nov. 13 fete
Eleven former students from Texas A&M's College of Architecture were honored as 2009 Outstanding Alumni during a banquet at the Miramont Country Club.
"It's the highest honor the college bestows on its former students," said Jorge Vanegas, dean of the college. "Through the generation of new knowledge and innovations, supported by extraordinary talent, abilities and skills, and fueled by a relentless pursuit of excellence, these honorees have advanced their disciplines and their organizations."

Research:
Hamilton, Shepley pen new book
about critical care facility design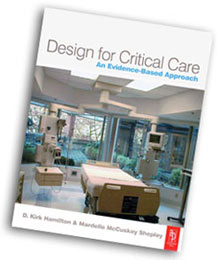 A book by two architecture professors at Texas A&M, detailing best practices in intensive care facility design, has been published by Architectural Press.
"By making the connection between research evidence and design practice, Hamilton and Shepley present a holistic approach that outlines the future for successful design for critical care settings," according to the publisher's cover notes. It's a thorough and insightful guide, the notes continue, focusing on design that has been successful and beneficial to both hospital staff and hospital patients.

Seven undergraduates selected for
prestigious research scholar group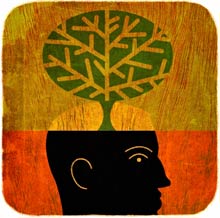 Seven students in the College of Architecture have joined a select group of Aggies with their acceptance into the Undergraduate Research Scholars.
The program gives students an opportunity to present their work to the research community as authors, provides experience for graduate or professional school and makes students more competitive for national fellowships.

Kang, graduate students create
BIM manual for CIAC members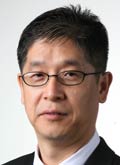 In the publication, "Contractor's Manual for Building Information Modeling," associate professor Julian Kang and fellow authors Swapna Biju, a construction science graduate student, and Jin-Hoon Lee, an architecture graduate student, created a step-by-step BIM guide for firms in the Department of Construction Science's Construction Industry Advisory Council.
"From computer hardware setup, to software installation, to using a BIM model for construction planning and project control, the manual enables CIAC members to start using BIM to improve the construction project delivery process," said Kang.

Videos show how to maximize
seniors' use of outdoor space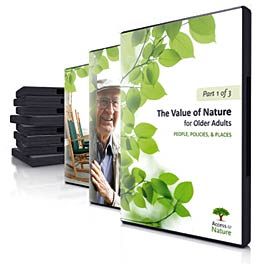 A new set of award-winning educational videos addresses a problem an associate professor of architecture at Texas A&M discovered when she visited 68 randomly selected U.S. residential facilities for senior citizens.
Susan Rodiek created and served as program director for "Access to Nature, Planning Outdoor Space for Aging," a three-DVD set developed at the university's Center for Health Systems & Design that provides information to help care providers, policymakers, educators, designers and consumer advocates create healthy, inviting outdoor environments for seniors in residential settings at all levels of care.

Fisk details sustainability
concepts to CNN audience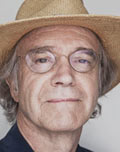 Television viewers tuned to CNN Oct. 13 saw a lengthy video detailing the latest ideas in sustainability from a professor at Texas A&M's College of Architecture.
CNN reporter Ed Lavandera spent a day with Pliny Fisk, an associate professor of architecture and landscape architecture & urban planning, at Fisk's Center for Maximum Potential Building Systems near Austin.
"Fisk's mission," reported Lavandera, "is to develop environmentally sustainable building materials and to change the way we build our communities, like homes and office buildings."
Read the full story, see video

Brody reports differences in Texas'
Florida's flood mitigation efforts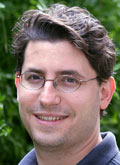 The forthcoming issue of Built Environment journal features a paper by an associate professor of urban planning at Texas A&M showing distinct variations in flood mitigation efforts by state and local governments in Texas and Florida.
In the paper, "Evaluating Local Flood Mitigation Strategies in Texas and Florida," Sam Brody, holder of the George P. Mitchell '40 Chair in Sustainable Coasts at Texas A&M University-Galveston, reported his findings after analyzing 21 mitigation strategies based on the results of a survey of more than 470 administrators and planning officials located in floodplains in the two states.

Mann, Okamoto make presentations
at two conferences in South America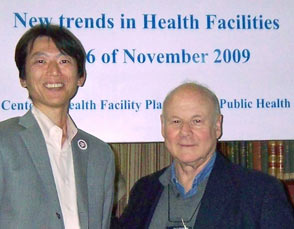 Faculty members from Texas A&M's Department of Architecture presented the latest findings in sustainable health facility design at two international conferences in South America.
George Mann, professor of architecture, and Kazuhiko Okamoto, visiting professor of architecture, traveled to the 29th annual meeting of the International Union of Architects/Public Health Group Nov. 4-6 in Buenos Aires to present "Toward Sustainable Design in Health and Hospital Facilities."

College of Architecture's 11th annual
symposium spotlights faculty research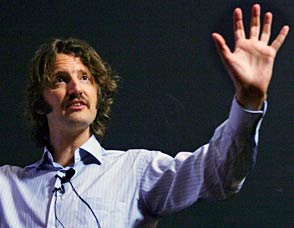 Research findings in a broad array of topics were delivered at the 11th annual Texas A&M College of Architecture Research Symposium: Natural, Built, Virtual, held Oct. 19 in the Langford Architecture Center on the Texas A&M campus.
The daylong research showcase featured a series of faculty presentations previously delivered at scholarly venues around the world. This year's symposium included invited or refereed presentations and papers from the 2008-09 academic year.
"The individual sessions comprising the symposium displayed a wide range of scholarship with respect to people and place," said Lou Tassinary, executive associate dean for the College of Architecture. "Fundamentally, the sessions reflected themes that have emerged in the work of the faculty and research staff over the past year."
Read the full story
See video of keynote address
Sam Gosling (pictured above), a nationally renowned researcher and author who focuses on issues related to personality and social psychology, delivered the keynote address at the 11th annual College of Architecture Research Symposium.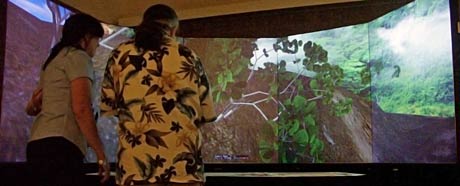 Using a Wii controller, Bill Jenks, assistant head of the Department of Visualization at Texas A&M, becomes immersed in the rain forest visualization exhibited at SIGGRAPH 2009 in New Orleans. Looking on is project collaborator Ann McNamara, assistant professor of visualization.
Chronicle of Higher Education makes note
of Viz-developed immersive environment
The Chronicle of Higher Education took note of an immersive environment created by faculty at Texas A&M's Department of Visualization, and its possible applications for natural science museums.
"With 3-D glasses, a semicircle of screens, surround sound, and a Wii video-game controller, users can experience the ultraviolet vision of a bird or the ultrasonic hearing of a whale, while navigating through a virtual world," said the Chronicle's Ben Terris in an Oct. 12 posting about the environment, "I'm Not There."
Read the Chronicle story
Read about the installation, watch video

Academics:
'In Theory' talk show webcasts tackle
issues relevant to the world of design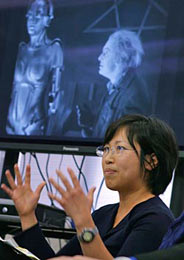 Students and faculty have gathered at noontime in the Wright Gallery this fall to watch as panels of experts from numerous disciplines wax illustrious on a far-flung variety of topics in discussions moderated by Peter Lang, associate professor of architecture at Texas A&M.
These much discussed happenings — four, so far — surround the webcasts of Lang's innovative talk show, "In Theory," which have aired live, since the inaugural Oct. 6 show, from the Langford Architecture Center on the Texas A&M campus.
"The formula is simple, said Lang, "each episode focuses on a specific subject related to the most urgent and pressing issues affecting the world of design today. The hour-long discussions are meant to delve deeper into the topics and contemplate different perspectives."
Read the full story, watch past episodes
"In Theory" guest, Sarah Deyong (above) makes a point while a clip from Fritz Lang's 1927 film, "Metropolis," plays in the background during the live webcast of episode 4, "Tinker-Toy."

Architecture professorship
enhances design education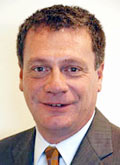 The emphasis on design education in the Department of Architecture at Texas A&M University will get a boost from the creation of a new professorship honoring former student Mattia Flabiano '80, a principal with PageSoutherlandPage, an architectural and engineering design firm headquartered in Austin.
The Mattia Flabiano III '80 PageSoutherlandPage Design Professorship, established with a $150,000 gift, will support the teaching, research and service activities of an architectural design professor at Texas A&M.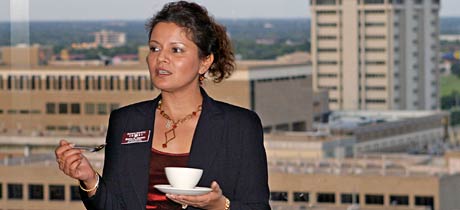 Reeta K. Grimes (above), University Club general manager, led students through the finer points of fine dining. Steven Wisdom (below, right), and Ronnie Eckels try the soup as they and their fellow students learned all about international dining protocols.
Students learning about etiquette, customs
to help them compete in global marketplace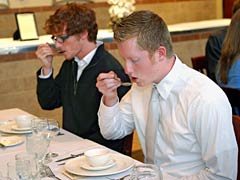 Students in a class at Texas A&M's College of Architecture are learning about global etiquette practices to help them compete in environments where a business deal might hinge on a knowledge of manners in the U.S. or abroad.
It's part of the knowledge students will need in their careers, said class professor Rodney Hill.
"After students graduate, they're going to be working globally," he said. "In the next 40 years, there will be 3 billion people added to the earth, and only 120 million of them are going to be in the U.S. There will be global opportunities for all these kids. That's why this course was established."

Video highlights Viz students' work on
animated shorts for Disney workshop
"They Call Themselves Viz" is the latest presentation in "Dimensions," a documentary-style, short-video project that provides visual features of people and achievements in Texas A&M System universities.
In addition to talking with faculty and students, host Ruben Olague shows examples of student work from last summer's collaboration with visiting professionals from Walt Disney Animation Studios, focusing on their need to bridge the aesthetic and technical to bring their video creations to life.

Guest lecture by outstanding
alumnus is available online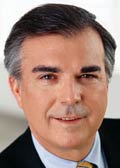 An award-winning journalist and outstanding alumnus of the Texas A&M College of Architecture detailed his thoughts about students' futures and the changes the Internet has wrought on his professional career during a guest lecture that's available for viewing online.
Robert Riggs, who earned a Bachelor of Environmental Design degree in 1971, visited a design class led by Rodney Hill, professor of architecture on Oct. 29
After graduating, Riggs became one of the nation's top television reporters, winning a coveted George Foster Peabody award and three Alfred I. duPont Columbia University Journalism awards.
In Hill's class, Riggs spoke about skills students will need when they enter the marketplace and his current business venture, Blue Sky Productions, which produces videos for online and cable TV distribution.

Texas A&M PGR-CIB chapter wins
Sebestyén Future Leaders Award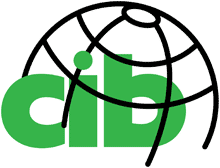 A proposal for a student summit at Texas A&M focusing on integrated design solutions and the built and human environment earned an international award for the Texas A&M PGR-CIB, which is short for the Postgraduate Built Environment Research Chapter of the International Council for Research and Innovation in Building Construction.
The aim of the Aggie proposed October 2010 summit and a concurrent research competition was to expose students to the latest developments in research and innovation and to provide network opportunities with the leaders in the field.

Lang eyes design theory in
Qatar, Stockholm lectures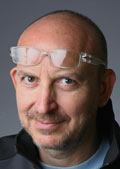 Peter Lang, associate professor of architecture, participated in a Nov. 24 lecture series on new urban development in the Third World at the Virginia Commonwealth University in Qatar, and is also lecturing on critical and radical design Dec. 12 in Stockholm.
Lang's Qatar lecture, "Utopia by Design," examined "contemporary research in new city development in the Third World and is a reflection on the invention of the ideal."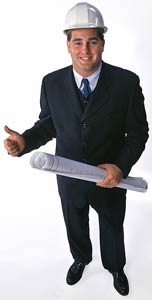 BIM forum concentrates on
needs of general contractors
The Building Information Modeling Forum held Sept. 17 at the Sheraton Houston Brookhollow Hotel, hosted by Texas A&M's Department of Construction Science and the Houston chapter of the Associated General Contractors of America, was tailored to address the questions and needs of general contractors wanting to know how BIM can help in the construction phase of a project or how to just get started with BIM in the first place.
"We wanted to talk about BIM from a general contractor's point of view," said Julian Kang, associate professor of construction science at Texas A&M and co-chairman of the event. He said many general contractors want to know how BIM can help them perform a constructability analysis of a project, or how it can help with the process of discovering changes that occur to an architect's model or drawing after a subcontractor's work begins.

Ndubisi again named as
one of top 25 educators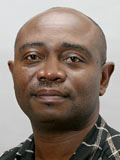 Forster Ndubisi, head of the Department of Landscape Architecture and Urban Planning at Texas A&M, has been named for the second consecutive year to a select list of 25 of the nation's top educators.
He's one of DesignIntelligence's Most Admired Educators of 2010, an annual list selected by the newsletter's staff as examples of excellence in design leadership. The staff compiles the list with input from hundreds of design professionals, academic department heads and students.

Master of Architecture student lands prize
to fund research for cancer center design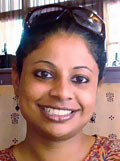 Dyutima Jha, a second-year Master of Architecture student, has won the Puckett Prize for Healthcare Architecture on the strength of her research on designing facilities for a type of cancer treatment that may be available soon in the U.S.
The annual prize is awarded to a graduate student in a U.S. architecture school by the Houston Architecture Foundation from a bequest by David G. Puckett, AIA, to fund research projects that will enhance the field of healthcare architecture.

Also online:
ASLA hosts public meeting detailing
proposed TxDOT changes to Northgate
College administrators visit study
abroad locales as part of review
REDA staying active with
new initiatives, website
COSC chapter of Sigma Lambda Chi
serving university, industry members
MSLD students meet mentors,
network at Houston conference
Zhu's students research, design
improvements for Evans library

In the Studio: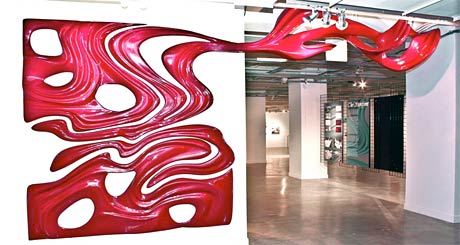 "Malbec," a "digital storefront" created by Gabriel Esquivel, is part of an exhibit in a gallery at Ohio State University.
Esquivel's work exhibited
at OSU's Urban Art Space
An installation created by assistant professor of architecture Gabriel Esquivel at Texas A&M is part of an exhibition exploring innovative design concepts at Ohio State University.
Working at the College of Architecture's Digital Fabrication Facility, aka the Architecture Ranch, Esquivel created "Malbec" with student help. The digital storefront, he said, was inspired by the idea of rustication — defined as cutting or shaping so as to create a bold textured look.



A competition to redesign a third-floor review space in Langford A is open through Dec. 18. Contest organizers are looking for improvements that address space definition, noise control and lighting.
Design contest seeks solutions to
Langford's third-floor studio space
College of Architecture students at Texas A&M are eligible to compete for cash prizes in an interdisciplinary design contest to improve the review space in Langford A 300.
Proposals will be accepted until noon Dec. 18, with winners to be selected in three categories: innovation, best problem solving and presentation/communication. Each winning entry will receive $250. Design ideas that are selected for implementation will be recognized as part of the new construction.

Students unveiled designs for new
hospital in New Orleans' 9th Ward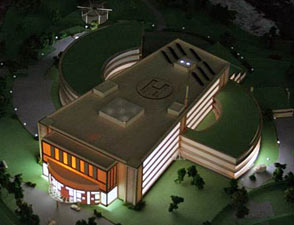 Students in Texas A&M's Architecture-For-Health studio unveiled their designs Dec. 2 for a proposed New Orleans hospital that will serve an area hard hit by Hurricane Katrina's floodwaters.
"Students have created designs for a 90-100-bed facility with an emergency center, surgery unit, intensive care units for adults and children, a post anesthesia care unit, radiology department, and a lab for blood and tissue analysis," said Joseph J. McGraw, architecture professor emeritus and former faculty member at the college.
Plans for the facility, he added, are a beacon of hope for the revitalization and growth of the community.
Read the full story and see pictures



Reviewing student work are, from left, Gabriel Esquivel, Mark Foster Gage, Brennan Buck, and Weiling He. Gage later spoke as part of the architecture lecture series.
Gage discusses work in architecture
lecture series, reviews student work
Mark Foster Gage, principal at Gage-Clemenceau Architects, reviewed student work and appeared as part of the Texas A&M Department of Architecture lecture series Nov. 16.
Gage's firm engages the continuing role of computation in generating new formal and aesthetic genres for architecture. He's also an assistant professor at Yale University School of Architecture.

Visualization department staffer creating
unique images of Aggie football crowds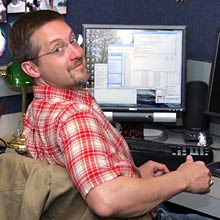 Thanks to a Texas A&M Department of Visualization staffer, web surfers can get a unique, high-resolution look at the crowds at two of the Aggie home football games this season.
Glen Vigus (pictured), senior visualization production specialist, has created panoramic photos of fans in the student side, west side and The Zone in his Kyle Field Panoramic Project.
"It takes 5 minutes to shoot, but over an hour to process and put all of the photos together," Vigus told The Battalion's Carrie Johnson. "There are over 144 photos just for the alumni side alone."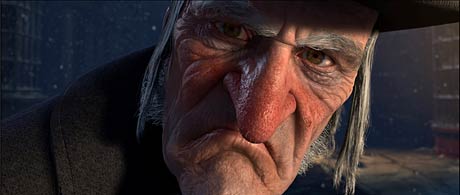 A screen credit in the new animated feature, "Disney's A Christmas Carol," went to Michael Catalano (pictured below), an undergraduate Texas A&M visualization student who worked on the film during an internship last summer. The voice of the miserly Ebenezer Scrooge, above, is furnished by Jim Carrey. Photo 2009 ImageMovers Digital LLC.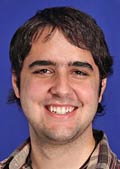 Viz student earns movie credit
in 'Disney's A Christmas Carol'
An undergraduate in Texas A&M's visualization program received a screen credit for his work in "Disney's A Christmas Carol," the latest movie adaptation of the Dickens' classic holiday tale.
Michael Catalano (at left) worked as an assistant technical director in the movie's production technology department. During the summer, he did an internship with ImageMovers Digital, a studio operated by "Carol" director Robert Zemeckis in conjunction with Walt Disney Pictures.
I had a chance to talk with Michael's supervisor at ImageMovers and he only had great things to say," said Tim McLaughlin, head of the Department of Visualization.

Class Acts:
Class Acts: Former students
touch base with the college

Catch up with your old classmates in the archone. newsletter's Class Acts section, a regularly updated list of recent activities reported by former students of the Texas A&M College of Architecture. Class Acts highlights professional achievements, as well as marriages, births, retirements and just about anything College of Architecture graduates care to tell their old friends.
In addition to the former student news briefs listed by class year, each semester's Class Acts section also offers more detailed features on former student activities.
The college encourages former students to use Class Acts to report news of interest or professional achievements and to update their contact information so they keep abreast of college activities of interest to them.
Former students can report news and update their contact information online at archone.tamu.edu.
While there, please remember to enter your current e-mail address. To save funds, as well a few trees, the college is relying more and more on electronic communications.


College of Architecture students lead
9 of 100 fastest-growing Aggie firms
Two of the top 10 businesses in the 2009 Aggie 100 list of the fastest-growing Aggie-owned or Aggie-led ventures, are among the nine companies led by former students from Texas A&M's College of Architecture.
The college former students who made the list, their businesses and their 2009 Aggie 100 rank: James P. (Bo) Miles, president, owner, founder of J.P. Miles Construction Corporation (6); Michael Schuerich, president and founder of Arch-Con Corporation (10); Brian Cole and Jesse Sandifer, co-founders, owners of Green Grass Studios (23); William P. Huddleston, director and owner of CIMA ENERGY, LTD. (25); Jay B. Carlton, president and owner of Sterling Structures (27); Kyle Biagioli, president, owner and founder of Southern Land Design Group (61); Brad Birdwell, president and owner of GR Birdwell Construction (70); Jennifer Carney, partner, owner, founder of Carney Ranker Architects, Ltd. (77) and Bob Albers, managing director of Project Solutions International Co., Ltd., (100).

Book by college's founder among
reference materials donated to TRC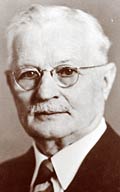 A book by Frederick Giesecke (pictured), founder of Texas A&M's architecture program, is part of a former student's reference book collection recently donated to the College of Architecture's reference library.
Charles S. Carleton, who earned a bachelor of architecture degree in 1947, then had a lengthy and successful career, died in 2006 at age 94. His son, Robert, donated the collection Nov. 4 to the college's Technical Reference Center.
"Dad would be very happy if he knew something of his was back on campus," said Robert.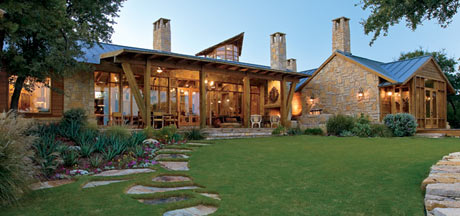 Home designed by alum featured
in September Architectural Digest
A Texas Architectural Digest's "Designers' Own Homes" series in September featured a home designed by Nunzio De Santis, an alumnus of Texas A&M's College of Architecture.
"My wife, Sheila, and I wanted to create something for our family and friends that was more powerful than just a house," said DeSantis, who earned a Bachelor of Environmental Design degree in 1981 and a Master of Architecture degree in 1983. He told writer Nancy Collins they aimed to have "a place to cast a real shadow, build a life and memories."

Also online:
Former student falls short in bid
for mayor's office in San Angelo
Study abroad alumni celebrate Santa
Chiara Study Center's 20th anniversary
Alumnus heads UTSA's
College of Architecture
Former student's design, construction
business featured in Houston Chronicle

Events:
Digital fabrication workshop
scheduled at UTA Feb. 4-6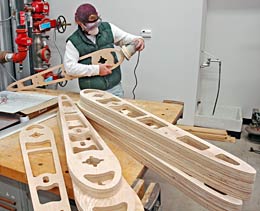 TEX-FAB, a new resource for designers, academics, fabricators and students seeking innovative applications of digital technology to the physical environment, is hosting its inaugural digital design workshop for students and professionals Feb. 4-6 at the University of Texas at Arlington School of Architecture.
Scheduled to lead conference sessions are Andrew Payne, founder of Lift Architects, Marc Fornes, founder of theverymany, a design studio and collaborative research forum, and Rajaa Issa, a software developer with Robert McNeel & Associates.

World-renowned architect Michael Graves' lecture
provides 'A Grand Tour' of his illustrious career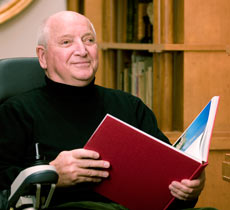 Michael Graves, hailed by a New York Times critic as "truly the most original voice American architecture has produced in some time," gave a special guest lecture on Dec. 3 at the Texas A&M College of Architecture.
The acclaimed designer looked back to his student days at the American Academy in Rome and tracked the formative influence that experience had on his designs of cities, buildings and everyday objects.
Read the full story

Reid's sketch goes from
Facebook to book cover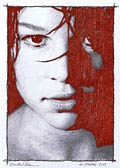 A sketch posted on Facebook by a visiting assistant professor at Texas A&M's College of Architecture has become the cover illustration for a novel to be released in 2010.
"I created the sketch without any knowledge of the book or the intent to do anything more than eventually create a painting from it (the drawing)," said Russell W. Reid.
After the sketch was posted, said Reid, it was "discovered — someone forwarded it to someone who forwarded it to someone else."

Randle's skillfulness, dedication yield
President's Meritorious Service Award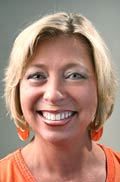 Melinda Randle, assistant to the head of the Department of Architecture, was presented with the President's Meritorious Service Award during a Dec. 1 ceremony at the Annenberg Presidential Conference Center.
Randle, who has been a college staffer for 15 years, was one of 25 university staff members to receive the award. She and her fellow honorees each won a $700 cash award, a commemorative plaque, and a gold lapel pin.




Also online:
CHUD helps Laredo students learn
about careers in health sciences
CHUD joins in ribbon cutting for
Rio Grande Valley nutrition center
Houston charter school
students visit college
Briggs memorialized during
Nov. 3 Silver Taps ceremonies
College hosts reception as part
of October's TSA convention
Construction science department
hosts pre-game tailgate party

Follow the college on
Facebook and Twitter

Since launching last year the College of Architecture's Facebook page has amassed more than 1,600 fans.
Also, the Texas A&M College of Architecture sends out regular "tweets." To follow us on Twitter, and keep up with the latest breaking news and events, subscribe at: http://twitter.com/ArchCollegeTAMU


Dec. 4
College faculty/staff celebrate season: The annual holiday party for College of Architecture faculty and staff will be held 6-10 p.m. Friday, Dec. 4 at Murphy's Law, 107 North Main Street in historic downtown Bryan.
Dec. 7
Ph.D./MSLD Accreditation Team Reception: Slated 4 - 7 p.m. in Langford B Exhibit Hall. For more information, contact Debby Bernal at dbernal@tamu.edu.
Dec. 9
Emerging Green Builders meet 6 – 8 p.m. Wednesday, Dec. 9 in Langford C111. Emerging Green Builders are students and young professionals dedicated to becoming and recruiting the future leaders of the "green" building movement. EGB groups around the country offer young people the opportunity to get involved in "green" building locally, gain access to U.S. Green Building Council resources, and participate in local events. For more information, contact Kaushik Ganesh at koushik1904@neo.tamu.edu.
Dec. 10
LAUP Faculty meets 10:30 a.m. – noon in Langford C 207. For more information, contact Debby Bernal at 979.845.1019 or dbernal@tamu.edu.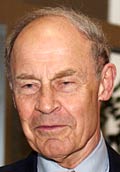 Dec. 17
Commencement Convocation: Dr. Dudley Herschbach (pictured), Nobel Prize winner in Chemistry, will speak at the Commencement Convocation set for 5:30 p.m. Thursday, Dec. 17 in Rudder Theatre. For more information contact Ann Eastwood at aeastwood@archone.tamu.edu.
Dec. 18
Graduation Honors and Recognition Ceremony for graduate students and undergraduate honors students graduating from the College of Architecture will be held 3 p.m. Dec. 18 in the Preston Geren Auditorium. A reception will follow. The Texas A&M graduation ceremony for College of Architecture graduates begins 7 p.m. in Reed Arena. For more information, contact Ann Eastwood at aeastwood@archone.tamu.edu.
Feb. 3-5
AIAS Architecture Career Fair is slated 8 a.m. – 5 p.m. Wednesday, Feb. 3 through Friday, Feb. 5 Langford A Atrium, the Wright Gallery, and Langford B Exhibit Hall. For more information, contact Jennifer Branham at jennlee7@gmail.com.
Feb. 10
LAUP Career Fair Pizza Social will be held 5:30 - 8 p.m. in Langford B Exhibit Hall. For more information, contact Thena Morris at 979.458.4306 or t-morris@tamu.edu.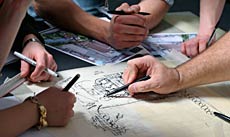 Feb. 11-13
35th Annual ASLA Workshop: Luminary speakers, design charettes and roundtable discussions highlight Aggie Workshop 2010, the 35th annual three-day conference organized and hosted by the Texas A&M student chapter of the American Society of Landscape Architects. The 2010 Workshop is slated Feb. 11-13 at the Langford Architecture Center on the Texas A&M campus. As in previous years, the event will attract students, faculty and practitioners from across the state. For more information, please contact Tom Woodfin at woodfin@tamu.edu.
Feb. 11
LAUP Career Fair will be held 7 a.m. – 5 p.m. Thursday, Feb. 11 in the Langford A Atrium and Wright Gallery with lunch in 11 a.m. – 1 p.m. in the Langford B Exhibit Hall. For more information, contact Thena Morris at 979.458.4306 or t-morris@tamu.edu.
Feb. 11 -12
Construction Science Career Fair – Session I is slated 8 a.m. – 2 p.m. Thursday, Feb. 11 at the Brazos County Exposition Complex. The purpose of the career fair is to help students secure full time positions and internships with Construction Industry Advisory Council members. The event is open to construction science students and CIAC members only. Interviews will be held from 2:30 – 5 p.m. on February 11 and from 8 a.m. – 4 p.m. on Friday, February 12.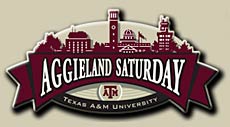 Feb. 20
Aggieland Saturday: The College of Architecture will join the campus community offering an event-filled program for prospective students and their families. Activities are scheduled 8 a.m. – 5 p.m. in Langford A Atrium, the Preston Geren Auditorium, the Langford B Exhibit Hall, and Langford C105, 207 and 307. For details, contact Ann Eastwood at aeastwood@archone.tamu.edu.
Feb. 23
Construction Science Career Fair is slated 8:30 a.m. - 5:30 p.m. in the Langford B Exhibit Hall and the Langford A Atrium. For more information, contact Shelley Smith at 979.862.7354 or shelleysmith@tamu.edu.

Feb. 27
Historic Preservation Symposium, an annual event hosted by the Center for Heritage Conservation, is slated 6 a.m. – 7 p.m. in the Preston Geren Auditorium.
April 9
CIAC spring meeting: The Department of Construction Science's Construction Industry Advisory Council meets 8 a.m. – 4 p.m. Friday, April 9 at the College Station Hilton. For more information contact Shelley Smith at 979-862-7354 or shelleysmith@tamu.edu.
April 16
The Department of Architecture Scholarship Banquet takes place 6 -10 p.m. Friday, April 16 at Pebble Creek Country Club. For more information, contact Hala Gibson at 979.845.0129 or hgibson@tamu.edu.
April 17
Parents Weekend activities take place 8 a.m. – 5 p.m. in the Preston Geren Auditorium, Langford B Exhibit Hall, Wright Gallery, Langford A Atrium, and Langford C105, 207 and 307. For more information contact Ann Eastwood at aeastwood@archone.tamu.edu.
April 23
Rowlett Lecture 2010 will be 1-5 p.m. April 23, 2010 in Rudder Auditorium. For additional information, contact Susie Billings at 979.847.9357 or sbillings@archmaiil.tamu.edu.

Spooky typography heralds Halloween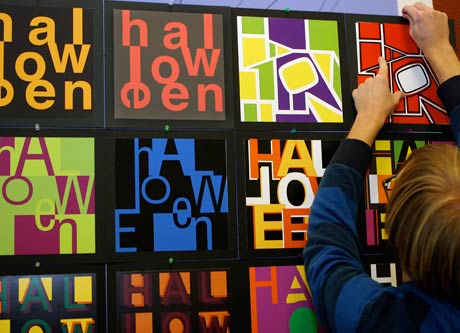 Students in a graphic design class led by Donna Hajash, senior lecturer in visualization, tacked their typographic expressions of the word "Halloween" to a first-floor wall of Langford A. Each student created three closely related 9-inch by 9-inch compositions meant to appeal to individuals aged 5, 13 and 21 years old. "The goal of the project was to explore fundamental principles of typographic form, where type is regarded as an image that serves a variety of communicative purposes," said Hajash. "Students explored form and counterform, meaning, color, use of grid, hierarchy, legibility and readability, structure and composition, and the design process." See more photos.