In the spirit of environmental sustainability and to save money, the Texas A&M College of Architecture is now delivering its news online and corresponding with its friends and former students via e-mail.
Please visit this link to update your contact information and don't forget to provide a current e-mail address so you can receive correspondence from the college, including invitations to lectures, former student gatherings and other special events.
SHARE YOUR NEWS, KEEP UP WITH CLASSMATES

The College of Architecture strives to keep up with former students and share their successes in the Class Acts section of its archone. newsletter. Class Acts provides news features and briefs highlighting the activities and accomplishments of Texas A&M College of Architecture former students.
While updating your contact information, take a few minutes to let us know what you've been up to by filling out the "What's new"? section of the update form. News and photos may also be e-mailed to Phillip Rollfing, director of communications for the college.

To save money, as well as a few trees, the College of Architecture's flagship newsletter, archone., is now exclusively online. The multimedia newsletter is regularly updated with articles, photo slide shows and videos highlighting noteworthy activities at the college.
View the current issue. See archone. archives.
SUBSCRIBE TO ARCHONE.UPDATE
— RECEIVE NEWS VIA E-MAIL

The online archone. newsletter is supplemented by archone.update, an e-newsletter distributed via e-mail approximately every eight weeks to newsletter subscribers. "Update" provides timely summaries of recent College of Architecture news that is relevant to current and former students, friends of the college and to the professions served by the college. Each issue of "Update" points readers to news, features, photographs and video recently posted online.
View recent issue of archone.update.
Visit archone.update archive.
If you want to receive college news as it breaks, sign up for RSS news feeds from the archone. newsletter.
GET COLLEGE NEWS ON YOUR PHONE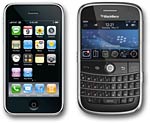 Getting information on the go at Texas A&M has gotten a lot easier. Now, with a web-enabled mobile phone, PDA or other device, you can get the latest on news, sports, bus schedules, contact information and more. Whether you want to receive your information through your device's browser or from a dedicated application, it's time to go mobile.
www.tamu.edu/mobile/index.html
At 1,700 fans and growing, the Texas A&M College of Architecture's Facebook page offers an easy way to keep up with college activities. Facebook users are urged to sign up as a fan of the college's Facebook page at: www.facebook.com/TAMU.architecture
Sign-up to receive regular tweets about breaking news and events from the college via the college's Twitter account at: twitter.com/ArchCollegeTAMU
Subscribe to the Texas A&M College of Architecture's two online video accounts and enjoy a rich media experience that includes video shorts, lectures and an varied assortment of student work and documented college activities.

YouTube: Videos under 10 minutes in length may be viewed on the college's YouTube account: TAMUarchitecture.
Vimeo: The college's Vimeo web page features lengthier videos, including talk shows and distinguished lectures. You can sign up for college Vimeo video updates.

Viz Lab Videos: See all of the Visualization Lab's videos on Vimeo. You can see both the videos uploaded by the Department of Visualization, as well as any other users' videos they appear in.
- Posted: Mar. 24, 2010 -
— the end —
Contact: Phillip Rollfing, prollfing@archone.tamu.edu or 979.458.0442.