Digitally fabricated architectural
installation erected in Langford
An architectural installation designed and built by Texas A&M architecture students recently provided an aesthetic, albeit temporary, addition to the first floor accoutrements of the Langford Architecture Center.
The installation, "SWELL," which debuted July 2, was created by graduate and undergraduate students in a digital fabrication studio led by Gabriel Esquivel, assistant professor of architecture.
See more photos, read full story
Pictured above, Nick Gignac, one of the students who worked on the architectural installation "SWELL" peers through the structure's panels.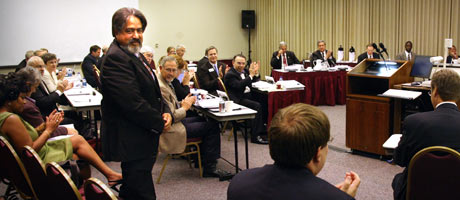 Applause erupts at the July 17 meeting of the Texas A&M University System Board of Regents as Jorge Vanegas is appointed dean of the College of Architecture.
Regents OK Vanegas appointment
as dean of College of Architecture
The appointment of Dr. Jorge Vanegas as dean of the Texas A&M College of Architecture was officially approved by The Texas A&M University System Board of Regents at their July 17 meeting on the Texas A&M University campus.
A professor of architecture and director of the college's Center for Housing and Urban Development since joining the Texas A&M faculty in 2006, Vanegas has served as interim dean of the college since July 2008. A tenured professor, Vanegas is holder of the Sandy and Bryan Mitchell Master Builder Endowed Chair at the College of Architecture and is an expert in built environment sustainability and advanced project delivery strategies.

Video spotlights BIM use in architectural,
construction education at Texas A&M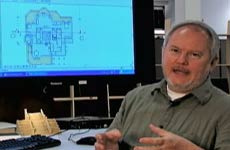 A new video exploring how Building Information Modeling is revolutionizing building design and construction, as well as architectural education at the Texas A&M College of Architecture, is available online at www.tamus.edu/video/dimensions/.
The feature was produced by The Texas A&M University System for its "Dimensions" video series.
View video, read more about BIM

Lindell tells representatives about social
scientists' role in earthquake program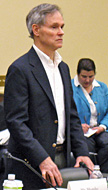 While preparing legislation reauthorizing a federal earthquake hazard reduction program, several members of the U.S. House of Representatives learned about social scientists' contributions to the program from Michael Lindell (pictured), professor of urban planning at Texas A&M, during a June 11 hearing in Washington, D.C.
He testified about the degree to which social science has been integrated into the activities of the program as well as opportunities to coordinate hazards research and development among federal agencies.

Congress hears A&M architecture studio's
solutions for American Indian health care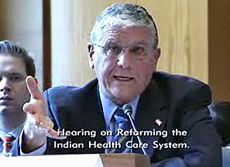 At a June 11 U.S. Senate Committee on Indian Affairs hearing, a professor from the Texas A&M Health Science Center told senators that Indian health care could benefit from concepts developed at the Texas A&M College of Architecture.
Paul K. Carlton, director of the Office of Homeland Security at the HSC, said the college, in a collaborative project with HSC, pioneered the use of a component building method in medical applications, which could be used to improve medical service to the Indian Nation at a more affordable cost.
Read the full story and see video of the hearing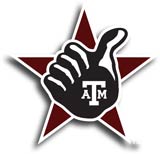 College of Architecture seeks
input from former students
The Texas A&M College of Architecture is conducting a survey to learn how it can better serve former students. All former students are urged to complete the brief online survey.
Read the full story

CHUD secures AmeriCorps grant
for community disaster training

Texas' colonias residents will soon be better prepared to avoid and contend with disasters of all types with the help of emergency preparedness training provided through Texas A&M's Center for Housing and Urban Development.
The training, made possible by a $1.3 million, four-year AmeriCorps grant, will be provided to CHUD's promotoras, specially trained social workers who provide myriad services to colonias residents.

Research:


By subtly manipulating the luminance of images, such as the one of women in traditional dress reflected above, researchers found they could direct where on the image a viewer gazed.
Gaze manipulation technique could transform
gaming, education and advertising practices
A new procedure called Subtle Gaze Direction, which can dramatically alter which parts of an image people look at on a computer screen, has been developed by Ann McNamara, an assistant professor in the College of Architecture's Department of Visualization at Texas A&M University, and a team of research associates
To document where people's eyes are drawn to in an image, McNamara and her associates use small, infrared cameras calibrated to record the movements of a subject's pupil; the cameras track a subject's eye movements when looking at a series of images on the screen.
"We wanted to see if people's gazes would actually follow a path we chose for them through the scene," McNamara said. "For example, if we wanted people to look at one area, we wondered if we could actually force them to look there."

HRRC lands NSF grant to continue
post-Hurricane Ike research efforts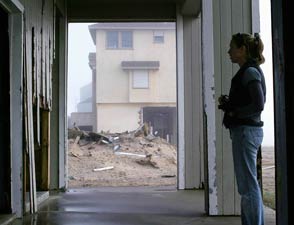 Texas A&M's Hazard Reduction & Recovery Center will continue its research of Galveston's Hurricane Ike recovery begun last year with the help of a $350,000 grant from the National Science Foundation.
With the new grant, said Shannon Van Zandt, the project's lead investigator, center researchers will build on the December 2008 sample, establishing four units of analysis: the households, meaning the people living in a residence, the residential building itself, businesses, and the businesses' building.
Pictured above: Amie Hufton takes in Ike damage at residences on Galveston's West End during HRRC data collection in December 2008. The center's research will continue with a new federal grant.

Researchers eye effectiveness
of 24 Texas rural transit plans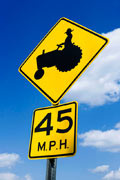 Faculty in the Department of Landscape Architecture and Urban Planning have partnered with the Texas Transportation Institute to study the effectiveness and impact of coordinated transit and human services plans in 24 rural regions in Texas.
Working with a $100,000 grant from the TTI's University Transportation Center for Mobility, the investigators will use grounded theory methods and detailed interviews with regional decision makers and stakeholders to identify the effectiveness of frameworks, planning processes and outcomes of the various regions' transit service plans.

HRRC helps North Carolina
prepare for next hurricane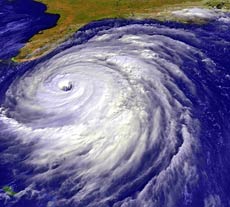 Ten years after Hurricane Floyd (pictured) devastated eastern North Carolina, officials are ready with new emergency procedures developed with the help of Texas A&M's Hazard Reduction and Recovery Center.
"We have learned that doing better means working differently," wrote John Cooper, director of MDC Inc., a Chapel Hill-based nonprofit organization, in the May 29 Raleigh News & Observer.
The HRRC's collaboration with Cooper's organization, FEMA and the University of North Carolina's Center for Urban and Regional Studies also resulted in the launch of the Emergency Preparedness Demonstration.

Urban planners creating storm recovery
plan for Cape Lookout National Seashore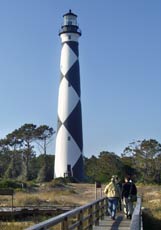 Texas A&M researchers are taking a natural and cultural resource-focused approach in the development of a storm recovery plan for the Cape Lookout National Seashore, a 56-mile system of barrier islands off the coast of North Carolina.
The plan, created by Eric Bardenhagen, an urban and regional sciences doctoral student, and George Rogers, professor of urban planning, will provide short-, medium- and long-term guidance for recovery efforts to be used at Cape Lookout in the critical period immediately following a damaging storm.
Pictured above: A lighthouse at Cape Lookout National Seashore, a 56-mile system of barrier islands in North Carolina.

Academic journals note Tassinary's studies
eyeing perceptions of physical attractiveness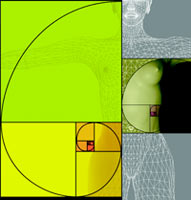 Research investigating the nature of physical attractiveness published by a Texas A&M visualization professor and colleagues continues to garner mentions in academic journals.
An article by three Australian researchers appearing in the May 21, 2009 issue of Behavioral Ecology cited the work of Lou Tassinary and his former students Kristi Hansen and Kerri Johnson showing that body shape and the way we walk hold major cues to our attractiveness to others.
Additionally, a chapter penned by Johnson and Tassinary for the book, "The Body Beautiful: Evolutionary and Socio-Cultural Perspectives," was reviewed in the June 2008 issue of the Journal of Evolutionary Psychology.

Student-aided NSF study eyes how technology
effects creativity in long-distance collaborations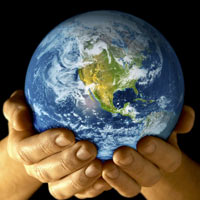 Texas A&M is joining three schools on two continents and visual industry professionals in a three-year research project to determine how technology promotes creativity among collaborators in different locations.
Funded by a $293,000 National Science Foundation grant, the study will mimic visual effects industry workflow procedures as students in different locations tackle projects requiring visual and technical problem solving.

Viz profs examining how seams in
images affect immersive experience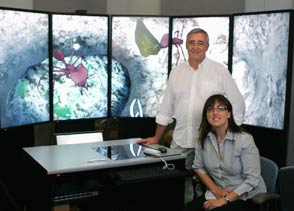 Two visualization professors at Texas A&M will soon test their idea that displays of multiple connected flat panel screens are perceptually equivalent to their far more costly counterparts employing multiple projectors and seamless images.
The research will include a series of experiments on both types of systems, examining factors such as test subjects' performance in a navigation task, their level of spatial understanding and the timeliness of reactions by users in different immersive applications.
Pictured above: Visualization faculty members Ann McNamara and Fred Parke will use their department's immersive system, which Parke developed, as part of a research project that will determine how seams in images affect one's immersive experience.



Samples of some 300-plus drawings for Dick Davison's book in progress, "Drawing in the Digital Age" can be viewed online.
Davison receives $1,200 grant for
'Drawing in the Digital Age' project
A book project containing hundreds of drawings by a professor of architecture at Texas A&M has come one step closer to reality through a $1,200 grant from the university's Academy for the Visual and Performing Arts.
"Drawing in the Digital Age" currently contains more than 300 of Davison's classroom drawings (see examples in slide show) included in 180 pages in various stages of completion, but much of the drawings' freehand text is unintelligible.
The grant will enable Master of Architecture student Jing Zhao to photograph the original drawings, superimpose digitally generated masks of text on the drawings to make the original text legible and then print the images to see how they will appear in book form.

California considers using toolkit developed
by Haberl, ESL to measure energy savings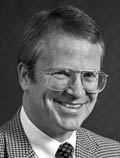 The state of California is proposing the use of a toolkit a Texas A&M professor of architecture helped develop to accurately determine energy savings after a building retrofit.
The American Society of Heating, Refrigerating and Air-Conditioning Engineers' Inverse Modeling Toolkit was developed in 2002 by Jeff Haberl (pictured), associate director of the Texas Engineering Experiment Station's Energy Systems Laboratory, along with David Claridge, the ESL's deputy director, and J. Kelly Kissock of the University of Dayton.
The toolkit provides a more accurate picture of post-retrofit energy savings by accounting for weather conditions, occupancy, internal loads and building operating procedures, all of which may change between the pre- and post-retrofit periods.

Geva's work broadcast on
German public television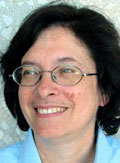 German public television broadcast a presentation by Anat Geva, associate professor of architecture at Texas A&M, during a conference in May.
Geva presented "The Utility of Computerized Energy Simulations in the Study of Religious Identity" at the Third International Congress of the Construction History Society in Cottbus, Germany.

Also online:
Ulrich comments on evidence-based design
at U.S. hospital construction sites in Times
Water institute magazine highlights
CHUD's filter deliveries to colonias
Irish editorial cites Ulrich research
to make case for single patient rooms
McLaughlin keynotes awards luncheon
at electronic display industry conference
13 new promotoras graduate
from CHUD training academy

Studio Projects:


Conceptual drawing used to pitch an initial story concept to the Viz students. Image © Disney
Viz students creating videos with
help from Disney pros this summer
Pros from Walt Disney Animation studios are helping visualization students at Texas A&M explore the relationship between the old-fashioned and the high-tech this summer.
"Disney animators are walking the students through the production pipeline, starting off with the story concept, through storyboards and final animation," said Ann McNamara, assistant professor of visualization.
The students' final projects, due July 30, will be 30-second animations produced in the same manner that a Disney full-feature movie is produced.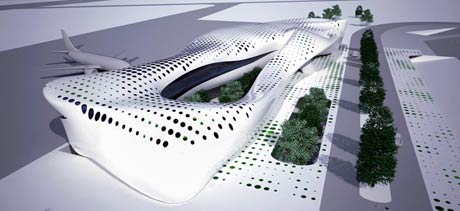 Easterwood Airport terminal design exploration by Todd Christensen.
Esquivel's students create terminal
designs for Easterwood airport
While exploring the idea of designing an "emotional surface," Texas A&M students in Gabriel Esquivel's spring 2009 architecture studio developed a new look for the terminal at College Station's Easterwood Airport.
"The studio discourse wants to shift the formal critical architecture paradigm of thinking to feeling," said Esquivel, assistant professor of architecture, in his studio blog, with the aim of continuing the development of the students' design sensibility and expertise.
"The program for this addition is incredibly loose and undefined, giving us as designers room to roam and explore," said studio member Ryan Withrow.
Read the full story, see more designs

Tabb's students create chapel
designs for Serenbe community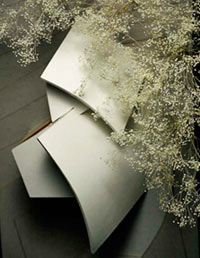 Students in the spring 2009 Architecture Design V class at Texas A&M created designs for an interfaith chapel at Serenbe Community, an environmentally friendly residential development approximately 30 miles southwest of Atlanta.
"Students explored sacred site designs, the use of organizational field geometry, and developed an architectural program for the contemplative activities of the chapel," said Phillip Tabb, professor of architecture, who serves as Serenbe's master planner.
He said the course focused on the interplay between sacred design processes and form-making, and intuitive and objective design methods.
Read the full story and see pictures
Pictured above: Serenbe chapel model by Shanna Smith.

New Stacell tensegrity structure
constructed in Langford atrium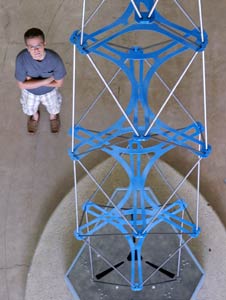 A new tower honoring the memory of a former architecture professor is standing tall in the Langford Architecture Center atrium.
Designed by Ivan Farr, who earned a Bachelor of Environmental Design degree in May, the tower honors Alan Stacell, who taught architecture at Texas A&M for 40 years before his death from cancer in 2001.
Like its predecessor, which was dismantled in 2008 due to structural concerns, Farr's tower doesn't use screws or nails to hold it together. Its structural integrity is derived from the principles of tensegrity, one of Stacell's academic interests.
See the full story, photos and video
Pictured above: Architecture student Ivan Farr designed a new tower to honor the memory of former Texas A&M architecture professor Alan Stacell, who died in 2001.

Also online:
HKS posts photos of students' design
presentations for Taiwan cancer center

Academics:
Real estate expert takes reins
of land development program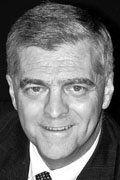 Geoffrey John Booth (pictured) is the incoming program coordinator of the Master of Science in Land Development program at Texas A&M's Department of Landscape Architecture and Urban Planning, a position previously held by Atef Sharkway, who is retiring after 17 years on the College of Architecture faculty.
In his 30-year career he has conceptualized, developed, financed, leased, managed and sold real estate projects and portfolios; run real estate joint venture companies and trusts; drafted, administered and defended public policy and legislative initiatives; provided leadership and direction to public, private and not-for-profit organizations; authored and edited a range of books, publications and opinion pieces; and has been a keynote speaker at conferences in Australia, Asia, the Americas, and Europe.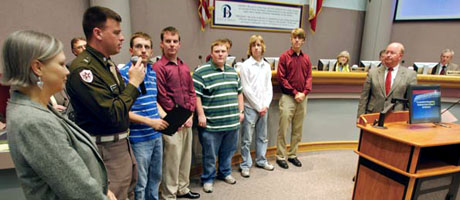 Bryan City Council honored Carla Prater, left, and students in her Urban and Regional Science capstone course for developing educational materials on storm water management.
First Urban & Regional Science
undergraduate degrees earned
The first graduates of the Department of Landscape Architecture and Urban Planning's new Bachelor of Science in Urban and Regional Science program earned their degrees this spring.
Highlighting their final semester, the three graduating seniors, Philip Colwell, Chris Abrams, and Brent Elliott, participated in a capstone course in which they developed educational materials on stormwater-related issues for the city of Bryan, Texas. The students, their classmates and instructor Carla Prater were honored for their efforts at the April 28 meeting of the Bryan City Council.
The BS-URS program emphasizes problem solving, communication skills, and critical thinking to create communities that are healthy, efficient, accessible, and resilient. According to program coordinator Don Sweeney, associate professor of urban planning, the program is designed to enable students "to have the skills and knowledge to make a difference."

Visualization students developing new
applications for Texas A&M mobile suite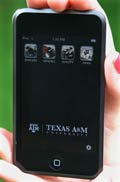 Students in Texas A&M's Department of Visualization are developing programs to supplement TAMUmobile, a suite of applications that provides news and information about the university to the iPhone and iPod Touch.
TAMUmobile launched June 9 with a university directory, Aggie news and sports scores, and institutional and student-generated videos.

College to continue involvement with
newly dedicated rain forest facility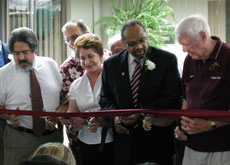 The dean of the College of Architecture at Texas A&M says the potential for collaboration between the college and a new university facility in Costa Rica is as fertile as the rain forest that surrounds it.
"I don't know of any other university that has a facility of this quality in the middle of a rain forest," said Jorge Vanegas, who was among the dignitaries gather in June for the formal dedication of Texas A&M's new Soltis Center for Research and Education in Costa Rica's Monteverde Cloud Forest.
"Nothing says more about environmental, social and economic sustainability than being in the middle of a rain forest," he said. "It offers a tremendous opportunity to practice sustainable urbanism, because there are a lot of small communities relatively close to the center that could participate in studies."
Pictured above, Jorge Vanegas, left, dean of the College of Architecture, was one of the dignitaries on hand for the dedication of the Soltis Center in Costa Rica.

Freshmen visit Costa Rica's Soltis Center,
tackle studio project, tour forest, volcano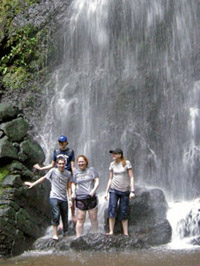 A group of freshmen students from the Texas A&M College of Architecture experienced the Central American rain forest first hand during a May minimester at the university's new Soltis Center for Research and Education in Costa Rica.
Twenty-one students made the trip, which was sponsored by the Office of the Dean of Undergraduate Programs and Associate Provost for Academic Services, The selection criteria was simple: the college chose the 21 applicants with the highest grade-point averages.
See story, photos and video of rain forest zipline tour

VIPs dedicate Texas A&M's
new center in Mexico City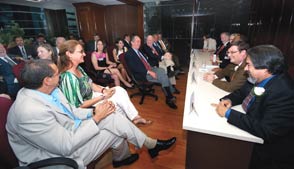 Jorge Vanegas, the newly appointed dean of the Texas A&M College of Architecture, was among the dignitaries gathered June 15 to dedicate a new facility for the Texas A&M University Center in Mexico.
The Mexico Center serves as the official institutional representation of Texas A&M University in Mexico and augments the university's presence through its programs and activities as well as support services. The center, made possible through a donation of Pablo Marvin, a 1966 graduate of Texas A&M, and his wife Barbara, opened October 2008 at its new location in Bosques de las Lomas, an important corporate zone in Mexico City.
Pictured above, Jorge Vanegas, right, dean of the College of Architecture, was one of the dignitaries on hand for the dedication of the Mexico Center.

Also online:
Construction students blog about
international law class in Europe
Design Process students score
well in Maysí Ideas Challenge

Honors:
Graduate students awarded AIA
fellowships for research projects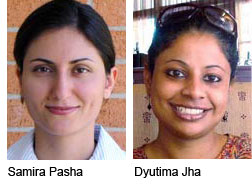 Last May, two graduate architecture students at Texas A&M earned American Institute of Architects fellowships to pursue research projects in healthcare architecture. One is studying factors affecting the usability of restorative outdoor spaces in pediatric hospitals, and the other is developing design guidelines for a cancer therapy regimen that may become available to U.S. residents in the future.
Samira Pasha, a doctoral student in architecture, and Dyutima Jha, a Master of Architecture student, both received an Arthur N. Tuttle Jr. Graduate Fellowship in Health Facility Planning and Design.

HRRC director, Peacock, earns
prestigious Quarantelli Award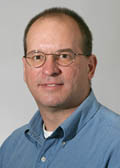 In recognition of his notable and significant theoretical work studying natural hazards and disasters, Walter Gillis Peacock, director of the Hazard Reduction and Recovery Center at Texas A&M University, received the 2009 E. L. Quarantelli Award for Social Science Disaster Theory from the International Research Committee on Disasters.
The award was presented at the July 18 IRCD meeting at the Omni Interlocken Resort in Broomfield, Colo., where Peacock presented a lecture on disaster research theory.

Viz prof's curiosity-based research
leads to Tanne Foundation Award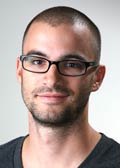 Joshua Bienko, a Texas A&M University visualization professor, is one of a select group of artists to receive a 2009 Tanne Foundation Award. The honor, presented annually by the Boston-based foundation, recognizes the outstanding achievements, passion and commitment of artists of all persuasions.
His art, Bienko said, "antagonizes history, fashion, critical theory, the impossibility of desire and the value of art in the age of post-production." He characterizes his work as an attempt to challenge solutions, eradicate answers and encourage inconsistencies in an effort to calculate meaning.

Tabb's Serenbe design
praised in AIArchitect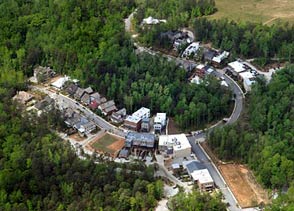 For creating a "sense of place" as the master planner of a community in Georgia, Phillip Tabb, professor of architecture at Texas A&M, was lauded in the May 29 issue of AIArchitect.
"The stronger the sense of place, the more people feel invested in the community and strive to preserve it," wrote Michael Crosbie. "Such a notion of sustainability is at the heart of the design of a new community, Serenbe, just outside of Atlanta."

Woodcock, Dumbaugh receive
TAMU System's SLATE award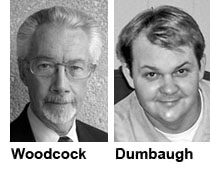 Two College of Architecture professors are among the 54 Texas A&M University recipients of the 2009 Student-Led Awards for Teaching Excellence (SLATE) presented by The Texas A&M University System.
In this, the second year for SLATE, the A&M System is awarding a total of $507,000 to 144 faculty systemwide. The awards are based on students' responses from the uniform faculty evaluation, and, according to System Chancellor Michael D. McKinney, the "honor is expressly designed to allow students to recognize those teachers who go above and beyond the typical expectations to deliver a first-rate education."

Culp is president-elect of
ASHRAE College of Fellows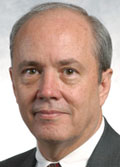 Charles Culp, associate professor of architecture at Texas A&M, has been named president-elect of the American Society of Heating, Refrigerating and Air-Conditioning Engineers' College of Fellows.
"My platform is to focus on increasing student involvement with ASHRAE," said Culp about his presidential agenda. "I'm currently planning and implementing a program to fund student participation at national meetings."

Also online:
Bright quoted in Chronicle story
about Galveston tax controversy
Clayton elected to
Aggie faculty senate
Jill Mulholland's 'everyday' art
featured at Bryan's Gallery 979

Class Acts:
Class Acts: Former students
touch base with the college

Catch up with your old classmates in the archone. newsletter's Class Acts section, a regularly updated list of recent activities reported by former students of the Texas A&M College of Architecture. Class Acts highlights professional achievements, as well as marriages, births, retirements and just about anything College of Architecture graduates care to tell their old friends.
In addition to the former student news briefs listed by class year, each semester's Class Acts section also offers more detailed features on former student activities.
The college encourages former students to use Class Acts to report news of interest or professional achievements and to update their contact information so they keep abreast of college activities of interest to them.
Former students can report news and update their contact information online at archone.tamu.edu.
While there, please remember to enter your current e-mail address. To save funds, as well a few trees, the college is relying more and more on electronic communications.

Pair of BED grads designing
their way across the country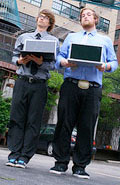 Two May 2009 graduates from Texas A&M's College of Architecture who are designing their way across America were profiled in The Battalion's July 13 issue.
"We travel around the country doing design work to get gas and food money to continue traveling and at the same time we meet with larger ad and design firms," said Martin Hooper, who along with Gavin Braman make up the design team they're calling Drifting Creatives.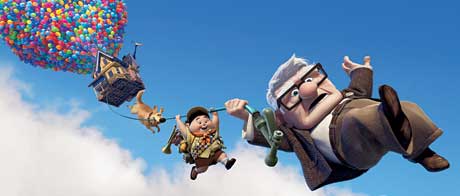 Eighteen former Texas A&M visualization students, including six in leadership roles, are listed in the movie credits of the new Disney/Pixar feature film, "UP." Photo ©Disney/Pixar.
Eighteen former Aggie
Vizzers help "Up" soar
Former students from Texas A&M's Master of Science in Visualization Sciences program made major contributions to "Up," the current cinema smash from Walt Disney Pictures and Pixar Animation Studios.
"Up" follows the tale of 78-year-old balloon salesman Carl Fredricksen, who fulfills his lifelong dream of a great adventure when he ties thousands of balloons to his house and flies away to the wilds of South America.
What he doesn't realize until it's too late is that an overly optimistic 8-year-old Wilderness Explorer named Russell has stowed away on the trip.
photo @ Disney/Pixar


Current and former students
dominate Texas ASLA Awards
Current and former Texas A&M landscape architecture students made an impressive showing at the April 16 Texas Chapter American Society of Landscape Architects Awards Banquet in Austin, earning 11 awards for individual and group projects.
The 2009 Award of Excellence went to Dennis Jerke MLA '78 for "Urban Design & the Bottom Line," a project he spearheaded for Jacobs. Jerke is an Outstanding Alumnus of the Texas A&M College of Architecture and a member of the Department of Landscape Architecture and Urban Planning's Professional Advisory Board.

Former Vizzer's photo lands on cover
of 'Best of College Photography' book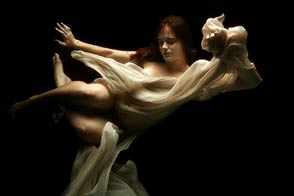 A stunning photograph (pictured) by Igor Kraguljac, a recent graduate of Texas A&M's Department of Visualization, is on the cover of the Best of College Photography Annual 2009, published by Photographer's Forum magazine.
The photo is from his visualization thesis research project, "Chiaroscuro in Photography." Kraguljac received a Master of Science in Visualization Sciences degree in 2008.

Former student's stadium design
wins raves from architecture writer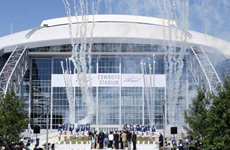 The new $1.5 billion Cowboys Stadium, designed by Bryan Trubey, an Outstanding Alumnus of Texas A&M's College of Architecture, received praise from nationally recognized architecture writer David Dillon in the Dallas Morning News.
"Cowboys stadium has presence and pop, extroverted like the team's owner but rigorous and disciplined in its construction and detailing," wrote Dillon. "It is a piece of serious architecture in the middle of an architectural wasteland where 'good enough for Arlington' has been the prevailing attitude," he wrote in the Morning News' June 3 edition.

Former student's skills improving
sites in Europe, Yosemite and Iraq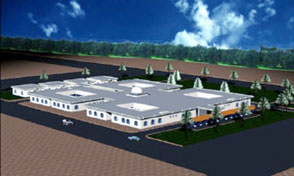 A former student has helped improve medical care in the Baltic states and other European locales by providing architectural services and writing construction contracts for the region's healthcare facilities through a U.S. defense department program.
Jim Vandenberg, a U.S. Navy reservist who is the capital improvement fund project manager at Yosemite National Park in California, was recalled to active duty in August 2007 and began working with a defense department humanitarian assistance program on healthcare facilities. He received a Bachelor of Environmental Design degree in 1984 and a Master of Architecture degree in 1985 from Texas A&M.
Read the full story, watch video

Former student pens book documenting
daylight's effect on building occupants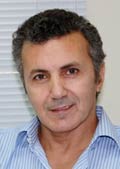 Mohamed Boubekri, who received a doctorate in architecture from Texas A&M in 1990, is the author of "Daylighting, Architecture and Health: Building Design Strategies" published in 2008 by Elsevier.
In the book, the author gathers and reviews the latest medical and architectural research on the effect natural light has on occupants, documenting medical findings that establish a link between light quality and health. He also considers design strategies for increasing daylight in buildings.

Also online:
Aggie 'Architect to the Stars'
shares interior design ideas
Former student receives praise
and kudos from online sources
Former student's garden
part of Fort Worth tour
Former student who helped
create Texas city dies in Seguin

Events: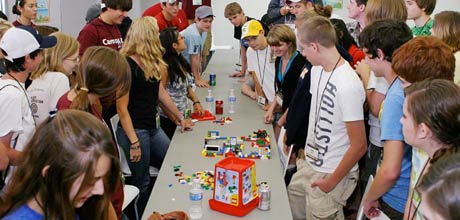 Camp Arch students used Legos to create bachelorette/bachelor pad models.
Camp ARCH exposes high schoolers
to college's four undergrad degrees
High school-age students learned more about careers in the many fields taught at Texas A&M's College of Architecture during Camp ARCH, the college's of Architecture's interdisciplinary summer camp that took place July 12-18.
The 59 students had fun, too. Students went swimming, had archery lessons, went to a Brazos Valley Bombers game and wrapped up their week of activities with a final presentation to their families during a brunch.



Visualization researchers presentation at SIGGRAPH 2009 shows that perception is in the eye of the beholder (or the species beholding): baby birds in full daylight (left); referenced study, simulated infrared light (center); and in ultraviolet light (right).
Viz department has a big presence
at the 2009 SIGGRAPH conference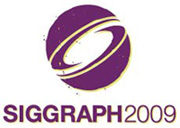 SIGGRAPH, the world's premier computer graphics and interactive techniques conference, will feature from a host of presenters from Texas A&M's Department of Visualization during its August 3-7 run at the Morial Convention Center in New Orleans.
Several professors and students will present papers on their research findings in the conference's technical papers session, an international forum for disseminating new scholarly work in computer graphics and interactive techniques. There will also be a talk presented as part of the conference's "Education: Learning in the Studio" session, discussing the 2008 summer class that saw students create 30-second animated shorts with guidance from DreamWorks.

Houston forum eyes
Texas Urban Triangle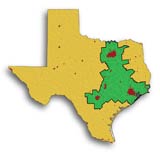 Michael Neuman, associate professor of urban planning at Texas A&M will be among the guest speakers at a Sept. 23-25 forum focusing on the Texas Triangle Megaregion.
Megaregions are corridors that encompass several major metro areas with economic ties. The Texas Urban Triangle is a megaregion encompassing the area cornered by Dallas, to the north, Houston on the southwest, and the Austin-San Antonio area on the southeast.
The forum, "Megaregions & MetroProsperity: Sustainable Economics for the Texas Triangle," will be held at The Crystal Ballroom in the Rice Lofts at 909 Texas Avenue in Houston. Houston Tomorrow and America 2050 are sponsoring the event.

CHUD co-sponsors autism
conference in Brownsville
Parents, physicians and other caregivers of individuals with autism jammed a presentation hall in Brownsville June 12 to hear experts provide information about the disorder in a conference co-sponsored by the Center for Housing and Urban Development at Texas A&M.
The conference, "Autism: Information, Alternatives and Treatment," took place at the International Technology, Education and Commerce Center of the University of Texas-Brownsville and Texas Southmost College.
CHUD and the local Mexican consulate's efforts in the conference were part of their joint Windows to Health program, which provides health and social service information to Hispanic residents in the Brownsville area.

Follow the college on
Facebook and Twitter

Since launching last year the College of Architecture's Facebook page has amassed more than 1,200 fans.
Also, the Texas A&M College of Architecture sends out regular "tweets." To follow us on Twitter, and keep up with the latest breaking news and events, subscribe at:
http://twitter.com/ArchCollegeTAMU


July 21
CIAC Houston Luncheon will be held at the Crowne Plaza Hotel Northwest in Houston 11:30 a.m. – 1:30 p.m. The luncheon is sponsored by the Department of Construction Science. For details contact Shelley Smith at 979-862-7354 or shelleysmith@tamu.edu.
July 22
CIAC Dallas Luncheon is will be held 11:30 a.m. – 1:30 p.m. at Maggiano's North Park in Dallas. The luncheon is sponsored by the Department of Construction Science. For more information contact Shelley Smith at 979-862-7354 or shelleysmith@tamu.edu.
Aug. 4
Viz-a-voodoo Redeaux: At the 2009 SIGGRAPH Conference in New Orleans the Department of Visualization will host "Viz-a-voodoo Redeaux," a special gathering for friends and former vizzers slated for 7 p.m. at the House of Blues, 225 Decatur St. in New Orleans. For details, contact the Department of Visualization at 979.845.3465.
Aug. 20 – Oct. 11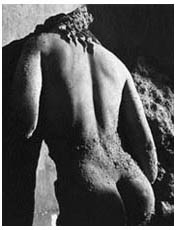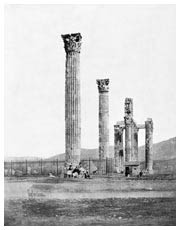 The Creative Photograph in Archaeology, an exhibition that brings together for the first time new ways of seeing archaeological sites, monuments and sculpture, from the invention of photography to the present day. The work of such influential photographers such as Robertson, Konstantinou, Stillman, Boissonnas, Hege, List, Hellner and Mavrommatis show new tendencies in the representation of antiquities, and suggests a new way of seeing beyond the obvious and revealing the creative presence of the photographer. The exhibition is curated by Costis Antoniadis and is organized by Socratis Mavrommatis and the Benaki Museum in Athens, in collaboration with Fairfield University. For more information contact Nancy Klein at nklein@archone.tamu.edu.
Aug. 27
Graduate Student Orientation runs 7:30 – 10:30 a.m. in the Preston Geren Auditorium and Langford B Exhibit Hall. For more information contact Trish Gottschalk at trishag@tamu.edu.
Sept. 3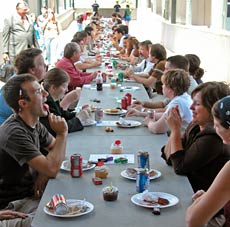 College birthday celebration: The architecture program at Texas A&M University, the oldest in the state, turns 104 years old this year. To celebrate, the college is providing hot dogs and birthday cake at lunchtime in the Langford A atrium. There will also be information booths with representatives from all of the college's student organizations. Come get acquainted and have a hot dog on the college. The party will crank up around 11:30 a.m. and the fun ends at 2 p.m. For more information contact Ann Eastwood at aeastwood@archone.tamu.edu.
'Welcome Back' study abroad event provides an opportunity for students who have studied abroad, as well as professors who have led trips abroad, to share their experiences through interactive activities and casual conversation over dinner. The event is slated 5:30 – 7:30 p.m. in the Langford A atrium and the crosswalk between Langford A and C buildings. Come explore the many international venues offered by the Texas A&M and the College of Architecture and decide where you'll be spending your semester away. For more information contact Robin Miller at rmiller@ipomail.tamu.edu.
Sept. 8 - 11
Alpha Phi Omega Blood Drive: Give the gift of life 10 a.m. – 3 p.m. in the Langford A. For details contact Amberley Stephens at 254-630-4771 or amberley_stephens@hotmail.com.
Sept. 23
Overseas Day offers another opportunity for students to learn about numerous study abroad opportunities, including Texas A&M faculty-led programs, exchange programs, internships abroad, etc. The event is slated 10 a.m. – 2 p.m. in the Rudder Exhibition Hall. Participating students will also get the chance to speak to Aggies who have studied abroad, professors who conduct study abroad programs, and study abroad advisors. Students can have their passport photos taken and start the passport application process. There will also be door prizes! For more information contact Robin Miller and rmiller@ipomail.tamu.edu.
Sept. 24 – 25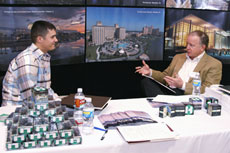 COSC Career Fair I is slated 8 a.m. – 2 p.m. Thursday, Sept. 24 and Friday Sept. 25 at the Brazos County Expo Complex. Session one features Construction Science career opportunities with member companies of the department's Construction Industry Advisory Council (CIAC). The intention of the career fair is to assist students in securing full-time positions and internships with CIAC members. Interviews will take place 2:30 – 5 p.m. Sept. 24 and 8 a.m. – 4 p.m. Sept. 25. For details contact Shelley Smith at 979-862-7354 or shelleysmith@tamu.edu.
Oct. 2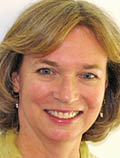 Curator of Antiquities to lecture: Claire Lyons, Curator of Antiquities at the J.P. Getty Museum in Malibu, California, will lecture 6:30 p.m. Friday, Oct. 2 in the Preston Geren Auditorium. The lecture, "The Society of Dilettanti and the Chorographical Imagination," will be presented in conjunction with the College-sponsored exhibit, "The Creative Photograph in Archaeology," which runs Aug. 25 – Oct. 7 in the Wright Gallery on the second floor of Langford A. The lecture is also co-sponsored by the J. Wayne Stark Galleries, the departments of Architecture and Visualization, and the College Station Society of the Archaeological Institute of America. For more information contact Kevin Glowacki at kglowacki@tamu.edu.
Oct. 10
­8th Annual HIAC Meeting: Members of the Center for Health Systems & Design's Health Industry Advisory Council gather for updates on architecture-for-health initiatives at the College of Architecture. For more information, contact Judy Pruitt at 979.845.7009 or jpruitt@tamu.edu.
Oct. 19
­11th College Research Symposium — "Natural, Built, Virtual: College of Architecture Research Symposium 2009," the annual daylong showcase of faculty research at the Texas A&M College of Architecture will be held all day in classrooms throughout the Langford Architecture Center. For more information on the Call for Papers, event registration or the day's agenda, contact Trisha Gottschalk, 845.2030 or trishag@tamu.edu.

Oct. 30
The Construction Industry Advisory Council Fall meeting is slated for Friday, October 30 from 8 am – 4 pm at the College Station Hilton. For more information contact Shelley Smith at 979-862-7354 or shelleysmith@tamu.edu.
Oct. 29 - 31
Italian Study Abroad Reunion: Texas A&M is celebrating 20 years of Aggies studying under the Tuscan Sun. Current and former students who studied at Texas A&M's Italian venues, including La Poggerina and the Santa Chiara Study Center, are invited to join Paolo Barucchieri, Santa Chiara director, for a reunion on the Texas A&M campus in College Station. Interested parties are urged to hold the dates as details will be forthcoming. A reception will be held Thursday, Oct. 29 and class reunions and an evening banquet are in the works for Friday, Oct. 31. Participants can stick around for Saturday to watch the Aggies beat the hell out of Iowa State. A block of tickets will be reserved for those attending the reunion. Event details and updates will be posted on the event website: http://studyabroad.tamu.edu/santa_chiara/20thAnniversary.asp Interested participants are urged to e-mail Italyfriends@ipomail.tamu.edu.
Oct. 31
Construction Science Tailgate Party will be open to current and former Construction Science students as well as CIAC members and special guests. The party will be held on the lawn between Langford A and the O&M Building 3.5 hours prior to the kickoff of the Iowa State football game. For more information contact Shelley Smith at shelleysmith@tamu.edu.
Nov. 4
Blizzard Entertainment Presentation: Sumer Ortiz, with Blizzard Entertainment, will offer an inside look at the game developing company and showcase some of their latest games 7 – 9 p.m. in the Preston Geren Auditorium. Among the latest Blizzard releases is "World of Warcraft: Wrath of the Lich King." For more information, contact Margaret Lomas at marge@viz.tamu.edu.
Nov. 6
FMIAC meets: The CRS Center's Facility Management Industry Advisory Council meets 11:30 a.m. – 4 p.m. Friday, Nov. 6 in the Wright Gallery. For more information contact Susie Billings at 979-847-9357 or sbillings@archmail.tamu.edu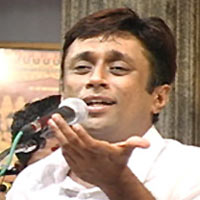 Indian music concert: Renowned Indian musician, Sanjay Subramaniam, a master of the Carnatic style of Indian music, will perform 5 - 9 p.m. in the Preston Geren Auditorium. Indian musicians S. Varadarajan and Neyveli B. Venkatesh will accompany Subramaniam. The concert is sponsored by the Society for Promotion of Indian Classical Music and Culture Amongst Youth (SPICMCAY). Indian Carnatic music is a musical style commonly associated with the southern part of the Indian subcontinent. In contrast to Hindustani music, the main emphasis in Carnatic music is on vocal music; most compositions are written to be sung, and even when played on instruments, they are meant to be performed in gāyaki (singing) style. Admission is free!
Nov. 12
Dean's Advisory Council dines Thursday, Nov. 12 at Christopher's World Grille. For more information contact Trish Pannell at t-pannell@tamu.edu.
Nov. 13
Dean's Advisory Council meets all day on Friday, Nov. 13 at the Langford Architecture Center. For more information contact Trish Pannell at t-pannell@tamu.edu.
Outstanding Alumni Banquet: The College of Architecture will honor 11 new Outstanding Alumni Nov. 13 at the Miramont Country Club: Don Austin BSLA '52; James Foster B-ARCH '66, MARCH '69; Robert (Bob) Hunter B-ARCH '67, MARCH '71; Nancy McCoy BED '81; Jeff Potter BED '78 MARCH '79; Shelley Potter BLA '78; Anthony Schirripa BDCR, BED '73; James Snyder BED '78, MARCH '80; Lars Stanley BED '74; Keith Williams BDCR '78, MSCM '80; and Norfleet Bone LAND '23 (posthumous award). A cocktail reception begins 6 p.m. Friday followed by dinner at 7 p.m. For more information contact Trish Pannell at t-pannell@tamu.edu.
Nov. 18 – 20
Bleed Maroon Blood Drive: Give the gift of life 9 a.m. – 3 p.m. in the Langford A atrium. For additional information, contact Stephanie Zuniga at 979.845.1741 or szuniga@studentlife.tamu.edu.
Feb. 12
2010 Rowlett Distinguished Firm Lecture: Details are forthcoming for this annual event sponsored by the CRS Center for Leadership and Management in the Design and Construction Industry. Contact Susie Billings at 979.847.9357 or sbillings@archmail.tamu.edu.
Feb. 20
Aggieland Saturday: The College of Architecture will join the campus community offering an event-filled program for prospec­tive students and their families. For details, contact Ann Eastwood at aeastwood@archone.tamu.edu.

Light Fantastic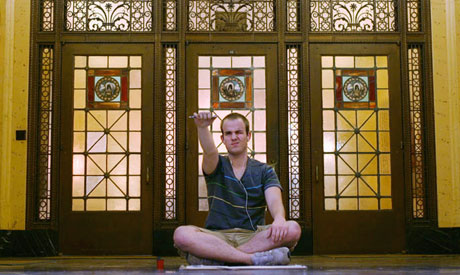 Jarrod Simpson uses his pencil to size up a part of the Williams Building during an architectural drawing class. The project requires students to focus on light and perspective in their drawing, rather than recreate building details. See story and more photos.