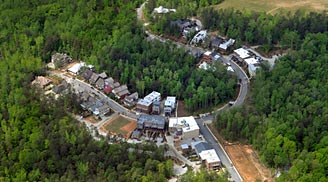 Tabb's Serenbe design
praised in AIArchitect
For creating a "sense of place" as the master planner of a the Serenbe community in Georgia, Phillip Tabb, professor of architecture at Texas A&M, was lauded in the May 29 issue of AIArchitect. The article states: "The stronger the sense of place, the more people feel invested in the community and strive to preserve it. Such a notion of sustainability is at the heart of the design..."