12th annual symposium
spotlights faculty research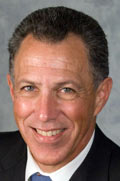 The 12th Annual Texas A&M College of Architecture Research Symposium: Built, Natural Virtual will be held Monday, Oct. 18 at the Langford Architecture Center on the Texas A&M campus.
The daylong research showcase, beginning at 8:30 a.m., features a series of faculty presentations previously delivered at scholarly venues around the world. Texas A&M research vice president, Jeffrey R. Seemann, will present the keynote address.
The symposium will feature more than 50 presentations divided into diverse categories and delivered in several concurrent sessions. This year's presentations are grouped in broad categories including invention, energy, modeling, management, policy, pedagogy, aging, innovation, perception, history, archaeology, excogitation and well-being.
Symposium overview | Symposium registration




From left to right: 2010 honorees David Applebaum, David Bomba, Walter Dahlberg, Helen Keaton, Bill Swango, Bill Wilson, David Zapotek
College of Architecture honors former
students as 2010 outstanding alumni
Texas A&M's College of Architecture has recognized seven of its former students as outstanding alumni and will honor their achievements and excellence in professional leadership with a ceremony and dinner at 7:30 p.m. Oct. 22 at the Miramont Country Club in Bryan.
The college has bestowed the designation on less than one percent of its more than 14,000 graduates.

Vanegas is first academician to
earn ECC Achievement Award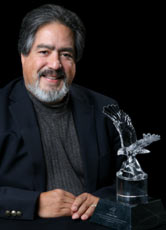 For his visionary leadership and lasting impact on the competitive face of the engineering and construction industry, Jorge Vanegas, dean of the College of Architecture at Texas A&M University, received the 2010 Engineering and Construction Contracting Association Achievement Award.
A professor of architecture and holder of the Sandy and Bryan Mitchell Master Builder Endowed Chair at Texas A&M, Vanegas is the first academic to receive the prestigious ECC honor recognizing bold risk takers of the utmost integrity who command the respect of their industry peers.

Bienko's video makes shortlist
in Guggenheim Museum contest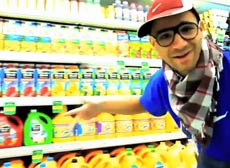 A music video created by Joshua Bienko, assistant professor of visualization at Texas A&M University, has made the short list in an international creative video contest co-sponsored by New York's internationally renowned Guggenheim Museum.
Bienko's video was one of 125 selected from more than 23,000 entries to advance in the contest, "YouTube Play, A Biennial of Creative Video," sponsored by the museum and YouTube in collaboration with Hewlett-Packard and Intel.



Ernest Langford, far left, participates in review of student work.
TRC readies Ernest Langford
collection for public exhibit
A collection of photographs and documents of Ernest Langford, one of the giants in the history of Texas A&M's architecture program, is being readied for public use by the staff at the College of Architecture's Technical Reference Center.
"We're in the process of photographing, digitizing, recording and creating a searchable database of more than 400 photographs and documents," said Paula Bender, head of the TRC, the college's architectural reference library. The Langford family donated many of the collection's items, which include photographs, correspondence and newspaper clippings.
Langford headed the Texas A&M architecture program for 27 years, 1929 through 1956, helping turn it into one of the best in the country.

Nov. 8-9 conference examines
electric smart grid technology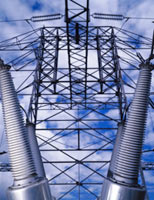 Critical smart grid technology issues confronting electric coops and municipal utility providers will be addressed at the Texas A&M University Smart Grid Conference, "Evaluating the Business Case for Smart Grid Investments," Nov. 8-9 in Austin, Texas.
The conference, open to all interested parties, is especially tailored for utilities, government agencies, regulators, equipment manufacturers, software developers, vendors, consulting firms and related energy industry concerns.
See story, registration details

New abstract painting adorns
Langford Architecture Center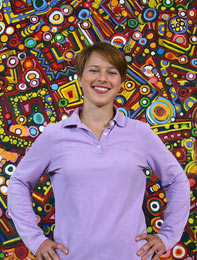 Currently adorning an entire wall in Langford's first floor atrium, "The Big Picture," is a 192 x 106-inch abstract oil painting created by Michelle Haberl, who graduated in May 2010 with a Bachelor of Arts degree from Southwestern University in Georgetown, Texas. She is the daughter of Jeff Haberl, a Texas A&M architecture professor.
"It's an expression of my heart," said Haberl. "I like to think that my spirituality is expressed through the artwork, even if it's abstract — it has a feel of what's going on inside."

Research:
Viz researchers eye methods for automating
generation of customized, animated avatars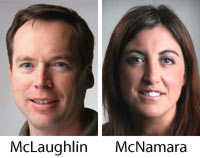 A technique for automating the creation of animated, animal avatars to represent individuals in the virtual world is being developed by two Texas A&M Department of Visualization professors with the help of $500,000 grant from the National Science Foundation.
Tim McLaughlin, head of the department, is conducting the three-year study with co-principal investigator Ann McNamara, assistant professor of visualization. "Our intention," McLaughlin said, "is to enable avatar users to represent themselves in ways that combine 'look' and 'motion' to communicate more effectively.

Urban planning prof studying China's recovery
from May 2008 earthquake in Sichuan Province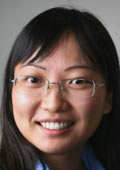 A study of China's disaster recovery management model, as exhibited in its response to the 2008 Wenchuan earthquake, is under way at the Texas A&M College of Architecture. Yu Xiao, assistant professor of urban planning at Texas A&M, is principal investigator for the two-year research project funded by a $102,715 National Science Foundation grant.
The research will use China's recovery management model to advance theoretical understanding of the process of post-disaster recovery management and develop a management framework for coordinating agencies within a three-tiered governmental structure in addressing recovery challenges of catastrophic disasters.

MUP students' post-Ike
population studies garner
Texas APA student award
A research project providing an estimate of Galveston's post-Hurricane Ike population conducted last spring by students in Texas A&M's Master of Urban Planning program has won a Student Award from the Texas Chapter of the American Planning Association.
The students' research results prompted a Daily News editorial, as well as public dialogue about Galveston's future and how its population decline should be addressed, said Shannon Van Zandt, director of Texas A&M's Master of Urban Planning program.

See story

Li studying how to lower pollution from
TxDOT construction stormwater runoff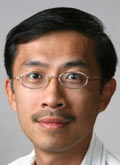 A Texas A&M landscape architecture professor is looking for technologies to help transportation agencies meet new federal guidelines restricting the content of stormwater runoff from road construction sites.
The three-year, $736,293 study funded by the Texas Department of Transportation, pairs Ming-Han Li, associate professor of landscape architecture, with researchers from the Texas A&M University System's Texas Transportation Institute, the University of Texas and Texas Tech University.

Ph.D. architecture student
continues study in Antarctica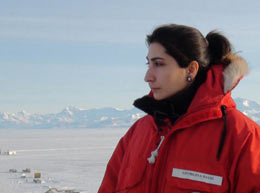 Georgina Davis, a Ph.D. student in architecture at Texas A&M, has returned to McMurdo Station in Antarctica to continue her research on occupant comfort and energy efficient buildings in extremely cold climates.
"Studying facilities such as McMurdo Station is important because, as places devoted to long-term scientific studies in a variety of scientific fields, these research stations need to run efficiently and effectively under extreme conditions, while also accommodating the health and comfort of the scientists and support personnel," she said.

Also online:
HRRC director to head ISA
disaster research committee
Tassinary, fellow authors' paper ponders
constitutionality of aesthetic zoning laws
Lang curates, reviews Rome exhibit
of contemporary Italian architects
Co-Sci grad discusses professional
credentialing at Paris symposium
CHUD's Colonias program receives
federal grant for education efforts
Visualization faculty, students show research,
animation at computer graphics conference

Academics:
Students design, fabricate architectural
installations for restaurant renovation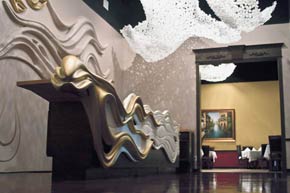 Using groundbreaking modeling techniques and emerging fabrication processes, last Spring students in digital design-build course at Texas A&M created a series of architectural accoutrements to enhance the ambiance at the recently renovated La Riviera Restaurant and Bakery in Bryan, Texas.
"The scope of the project included a ceiling installation with 4,000 plastic-injection molded flowers, wall ornaments and a new bar," said project leader Gabriel Esquivel, assistant professor of architecture. "Due to an extremely tight budget, the team developed innovative processes to reduce costs while achieving the desired atmosphere."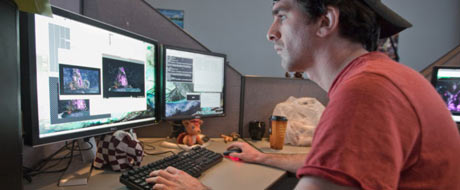 Barrett Davis works on the final frames of his team's video.
Viz students, DreamWorks artists
create animations in summer class
Artists from DreamWorks Animation worked with students last summer in a graduate level class at Texas A&M's Department of Visualization to create three 30-second videos about an adventure of a robot in outer space.
The intensive, 10-week class is one of the program's signature offerings. Each summer, students in the class spend their summer working alongside industry professionals, some of them former students, who have contributed to animated blockbusters from studios such as DreamWorks, Pixar, Industrial Light & Magic and Walt Disney.
See story, photos & watch video

Architecture students' designs transform
rural African medical clinic into hospital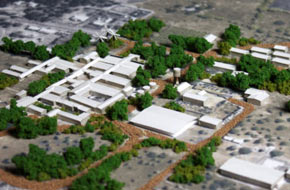 Texas A&M architecture students will unveil design concepts for transforming a rural African medical clinic into a hospital at a 9 a.m., Oct. 1 public gathering in the College of Architecture's Wright Gallery, located on the second floor of building A of the Langford Architecture Center.
The students' design solutions call for a flexible site plan and upgrading the facility in two phases, to first retrofit the existing buildings and later create additional facilities.
Above photo: Model by Megan Arrington



Students from Texas A&M and Prairie View A&M formed two joint competition teams at the National Association of Home Builders' Student Chapters Residential Construction Management Competition in January 2010.
AIA Brazos newsletter eyes partnership between
Texas A&M, Prairie View A&M co-sci programs
Texas A&M's Department of Construction Science collaborations with its counterpart at Prairie View A&M were featured in the July/August 2010 issue of Archivoltum, the newsletter published by AIA Brazos, the Brazos County chapter of the American Institute of Architects.
In the lead story, "The Highway 6 Connection," Bruce Bockhorn '74, director of the construction science program at Prairie View A&M, identified several connections between the two Texas A&M System programs.


Luminaries from architectural world
highlight Fall 2010 lecture series
Luminary figures from the architectural world, including practitioners and academicians, highlight the Fall 2010 Department of Architecture Lecture Series at Texas A&M University.
The lectures are scheduled on Mondays at 5:30 p.m. in the Preston Geren Auditorium, located in Building B of the Langford Architecture Center.
Videos of the first two lectures featuring Arthur W. Andersson and F. Christian Wise, of the award-winning Austin-based firm Andersson-Wise Architects, and Mark Jarzombek, professor of the history and theory of architecture and associate dean of the School of Architecture and Planning at MIT, are available online:
Andersson-Wise lecture | Mark Jarzombeck lecture
Upcoming lectures include: Oct. 11, "Display and the Post-Object," with James Dart, principal, DArchitects; Oct. 25, "The Imperfect and the Mess We Made," with John Hartmann, co-founder of the Brooklyn-based design and fabrication studio, Freecell; and Nov. 15, "Topographies: The Architecture and Urbanism of Arthur Erickson," a presentation by Michelangelo Sabatino, assistant professor of architectural history and theory at the Gerald D. Hines School of Architecture at the University of Houston.

Also online:
College plans exchanges
with Brazilian counterpart
Architecture-For-Health lecture series
highlight trends in healthcare design
Inaugural VizKids camp teaches youngsters
about computer animation, cinematography
Outstanding alumni's work serving as
textbook for land development class

Honors/Accomplishments:
Hill earns spring 2010 Texas
A&M System teaching award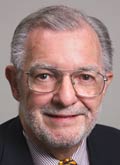 Rodney Hill, professor of architecture at Texas A&M, received the Texas A&M University System's Spring 2010 Teaching Excellence Award, an honor created and administered by students.
The award program was initiated by chancellor Michael D. McKinney in 2008 to honor and financially reward the system's top teachers based on student evaluations, with weighting for factors such as class size.

Dumbaugh named Montague scholar
by Center for Teaching Excellence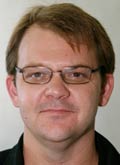 Texas A&M's Center for Teaching Excellence has named Eric Dumbaugh, assistant professor of urban planning, as a Montague Scholar in recognition of his early-career excellence in undergraduate teaching.
A member of the Texas A&M faculty since 2006, Dumbaugh is coordinator of the College of Architecture's Graduate Certificate in Transportation Planning. His scholarship is focused on how roadway and community design influence safety, mobility and community livability.

Mulholland named Baker visiting
chair at the University of Oregon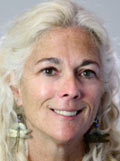 Jill Mulholland, an expert in architectural lighting who lectures for the Texas A&M College of Architecture, was recently named the Frederick Charles Baker Distinguished Visiting Chair in Light and Design at the University of Oregon.
The chair brings distinguished faculty to the University of Oregon or recognizes the work of current UO professors in the field of lighting design.

MLA student honored
as Olmsted scholar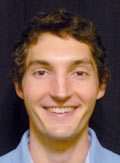 Adam Nugent, a Master of Landscape Architecture student at Texas A&M, has been named a University Olmsted Scholar by the Landscape Architecture Foundation.
"His academic training, family background and his achievements in and beyond college have distinguished him as a special person," said Jon Rodiek, director of the Master of Landscape Architecture program, in a letter recommending Nugent for the prestigious honor. "In my 20 years serving as editor of a scientific journal, I have read work by authors who demonstrate insight based on multiple intelligences. These are the true scholars of the future. Rarely are these characteristics found in younger students. Adam Nugent has the markings of being one of them."

Also online:
Honors ceremony, graduation
wrap summer 2010 semester

Class Acts:
Student finds long-lost video of giant bra's
installation on Academic Building in 1973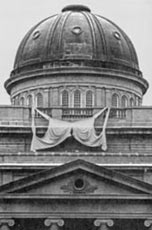 It's been nearly 40 years since students walking past Texas A&M's Academic Building saw a novel sight — a gigantic brassiere attached just underneath the building's dome with a correspondingly large pair of clothespins.
The event was captured on film by Scott Smith '73, in his final semester of pursuing a Bachelor of Environmental Design degree. Smith, now the owner of The Planning Source, a design firm in Metairie, La., found the reel recently when he was looking over footage he'd shot for fun with a Super 8 camera he used to have.
See story, photos & watch video

Former student helping make Northgate
safe for Aggie pedestrians and bicyclists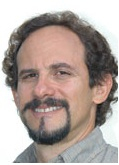 Plans for establishing two pedestrian malls in College Station's Northgate area, just north of the Texas A&M campus, were facilitated by Maury Jacob, a former landscape architecture student who works as a district landscape architect at the Texas Department of Transportation.
Approved by the College Station City Council last June and scheduled for completion in 2012, the design aims to make the highly trafficked area more hospitable for pedestrians and bicyclists.

Giant cross designed by former
student erected near Kerrville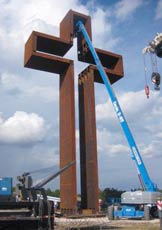 Max Greiner, Jr., who earned a Bachelor of Environmental Design degree from Texas A&M's College of Architecture in 1974, designed a 77-foot, 7-inch-tall cross that has made a major change to the landscape beside Interstate 10 near Kerrville, Texas.
Greiner credits Aggie faculty members with his creative development, having "learned the fundamentals of timeless design at college and acquired the technical skills needed" to execute his abundance of ideas.
The cross, the centerpiece of a planned 23-acre religious sculpture garden, was raised July 27 on a site approximately 65 miles northwest of San Antonio.

Class Acts: Former students
touch base with the college

Catch up with your old classmates in the archone. newsletter's Class Acts section, a regularly updated list of recent activities reported by former students of the Texas A&M College of Architecture. Class Acts highlights professional achievements, as well as marriages, births, retirements and just about anything College of Architecture graduates care to tell their old friends.
In addition to the former student news briefs listed by class year, each semester's Class Acts section also offers more detailed features on former student activities.
The college encourages former students to use Class Acts to report news of interest or professional achievements and to update their contact information so they keep abreast of college activities of interest to them.
Former students can report news and update their contact information online at archone.tamu.edu.
While there, please remember to enter your current e-mail address. To save funds, as well a few trees, the college is relying more and more on electronic communications.

Also online:
Former student honored in Austin for
her many years of volunteer efforts
Former student to head city of
Austin's sustainability office
Former landscape architecture student
talks to the Chronicle about her work
Former student's design group wins two
national landscape architecture awards

Events:
Community planner/organizer to lecture on
value of community/university partnerships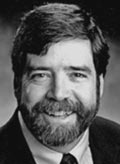 A lecture highlighting the educational value of community outreach initiatives presented by Kenneth Reardon, a nationally renowned expert in community-based neighborhood planning and university-community partnerships, is set for 4 p.m. Wednesday, Oct. 20 in Langford C105 on the Texas A&M campus.
The presentation is part of the Department of Landscape Architecture and Urban Planning's Fall 2010 Lecture Series.

Wright exhibit prompts viewers
to create their own narrative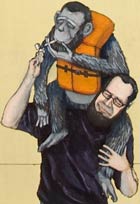 Paintings and prints by Louisiana artist Joshua Chambers, who asks viewers to take an active role in establishing narratives for his art, will be on exhibit Sept. 27- Nov. 5. in the Wright Gallery, located on the second floor of building A in the Langford Architecture Center.
"My work is to be honest and entertaining, so I pull from personal life to construct symbolically heavy narrative scenes," said Chambers, who is interested in the psychological dynamics between viewer, artist and subject. "The viewer is to use his or her own perceptions of the symbols to translate the narrative."


College to host renowned artist
Vitaly Komar as artist-in-residence
Moscow-born artist Vitaly Komar, co-founder of Sots Art, a fusion of Soviet pop and conceptual art and a pioneer in the multi-stylistic post-Modernism movement, will present "My Experience as an Artist in Russia and the West" at Texas A&M, 5 p.m. Dec. 3 in room C105 of the Langford Architecture Center.
The artist will discuss his 30-year collaboration with fellow Moscow native Alexander Melamid, his late 1970s work with Andy Warhol and other highlights of his artistic career, which began at an art school in Moscow in 1958.

Oct. 11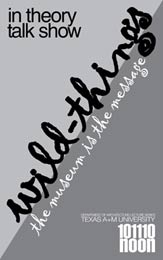 "Wild-Things," a new "In Theory" Talk Show moderated by Peter Lang, associate professor of Architecture at Texas A&M University, will shine a spotlight on the pervasiveness of museums in modern culture. Playing off the notion that "the museum is the message" — a spin on "the medium is the message" phrase coined by communications theorist Marshall McLuhan — Lang's distinguished guests will examine the extent to which a museum embeds itself in the message and influences how the message is perceived. Joining the informal discussion, set for noon - 1 p.m. Monday, Oct. 11 in the Langford Architecture Center's Wright Gallery, are James Dart, principal of New York-base0d DArchitects; Antonio La Pastina, associate professor of communications at Texas A&M and an expert on media studies, intercultural communications and ethnic and gender identity; Joshua Bienko, assistant professor of visualization and multimedia artist; and Deborah Cowman, director of the Brazos Valley Museum of Natural History and assistant research scientist at the Institute for Science, Technology, & Public Policy. Highlighting the discussion will be a screening of Bienko's new music videos honoring contemporary artists TehChing Hsieh and LeWitt, Sol. The work was recently selected as a finalist in an international creative video contest co-sponsored by the Guggenheim Museum. See related story.
Oct. 28-30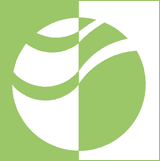 Health Industry Advisory Council meets: The Center for Health Systems & Design will host its ninth annual HIAC meeting Oct. 28-30 in the Wright Gallery, located on the second floor of the Langford A building on the Texas A&M campus. Advisory council members will gather with CHSD faculty, staff and health care architecture students to discuss accomplishments and identify goals and activities for the upcoming year. CHSD faculty will also discuss their research activity. For more information, contact Judy Pruitt at jpruitt@tamu.edu or 979.845.7009.
Nov. 9
Lucasfilm presentation: Representatives from Lucasfilm will talk about the company at a special presentation for students enrolled in Texas A&M's graduate and undergraduate visualization programs. Lucasfilm is one of the world's leading film and entertainment companies. Founded by George Lucas in 1971, it is a privately held, fully integrated entertainment company. In addition to motion picture and television production, the company's global businesses include visual effects, sound, video games, licensing and online activity. The presentation is scheduled for 7 p.m. in Langford C105. Additional details will be provided when available.
Nov. 18



Pixar presentation: Representatives from Pixar Animation Studios will make a special presentation tailored for Texas A&M visualization students 7 p.m. Thursday, Nov. 18 in Langford C105. Pixar is an Academy Award-winning computer animation studio with the technical, creative and production capabilities to create a new generation of animated feature films, merchandise and other related products. Pixar's objective is to combine proprietary technology and world-class creative talent to develop computer-animated feature films with memorable characters and heartwarming stories that appeal to audiences of all ages. Additional details on the Pixar visit will be posted when they become available.
Feb. 11-12
The 36th Annual Aggie Workshop, a two-day conference organized and hosted by the Texas A&M student chapter of the American Society of Landscape Architects, will bridge the gap between students and professionals. The event, held throughout the Langford Architecture Center, features luminary speakers, design charrettes and roundtable discussions with industry professionals. For additional information, contact Thena Morris at t-morris@tamu.edu.
Feb. 19
Aggieland Saturday, the campus-wide open house for prospective Texas A&M students will include activities and events hosted by the College of Architecture. Prospective freshmen and transfer students, and their families, are invited to attend. The event is free. For details, contact Ann Eastwood at aeastwood@arch.tamu.edu.
Feb. 25-26
Historic Preservation Symposium: The annual Historic Preservation Symposium hosted by the Center for Heritage Conservation at the Texas A&M College of Architecture is set for Friday and Saturday, Feb. 25-26 in the Preston Geren Auditorium. Details will soon be available on the CHC website.

Floating their boat

Rachel Hadfield tries out a boat students built in a summer Structures 1 class led by John Nichols, associate professor of construction science. "The class is about timber," said Nichols. "Building the boat was a way to learn about watertight timber structures." After building the boat in the College of Architecture's woodshop, students took it to a small lake at the Riverside campus. "It floated with no leaks, no problems," said Nichols. This semester, students in the class are building a 16-foot Maine lobster boat and are looking to test it in Austin's Town Lake Nov. 19.