Two Texas A&M College of Architecture employees were recognized for outstanding achievement at the Brazos Valley United Way's Eighth Annual Awards Luncheon held March 8 at the College Station Hilton.
Melinda Randle, assistant to head of the Department of Architecture and leader of the College of Architecture's 2007 State Employee Charitable Campaign, received the "Largest Percent Increase Award," for leading an effort that significantly improved the college's faculty and staff campaign contributions, to the point where the college showed the highest percentage increase of all the Texas A&M University units.
The United Way's "2-1-1 Above & Beyond" Award" went to Sherry Bame, an associate professor of urban planning who has worked with the Brazos Valley 2-1-1 project since its implementation in 2000.
Like the 9-1-1 emergency telephone service, the 2-1-1 program provides an easy to remember phone number that connects individuals in need in non-emergency situations with essential services, from finding an after-school program to securing adequate care for a child or an aging parent.
Bame used the local and state 2-1-1 data to develop research about community needs assessment and access barriers. Analyzing the data and interpreting the findings allowed her to investigate implications for local health and human service organizations.
In addition to presenting her work to research, academic and professional planning audiences, she presented her methods and findings back to the 2-1-1 Information & Referral professional community.
"Perhaps more importantly," Bame said, "we have worked closely with local leaders to use the findings to better plan their services according to needs in the community, as well as to help them to use the data in their own applications for funding and evaluating outcomes. Along the way," she continued, "we' have involved several students in this 'living laboratory.' Agencies across Texas and nationwide are adopting our methods as they learn of the benefits to improve their efforts in needs assessment and program evaluation."
The award was presented by Hank Rohrback, director of United Way of Brazos Valley, and Traci Byrd, director of 2-1-1 Information and Referral Services.
In making the presentation, Byrd said, since the program's inception, Bame has spent tedious hours extracting purposeful results from the 2-1-1 data for use in future planning. Her work, she continued, "led the Bryan/College Station 2-1-1 (service) to be recognized as a leader in the state and nation when it comes to data collection and analysis." Further, Bame's efforts continued at the state level, where she now works with all 25 2-1-1 centers to collect their data in a consistent manner that can be analyzed and presented to state policy makers and health and human service agencies.
Rohrback noted that Bame's research intrumental in evaluating how the the Brazos Valley United Way allocates resources.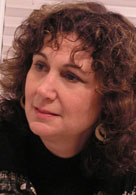 Sherry Bame, associate professor of urban planning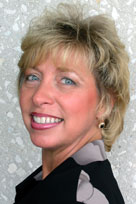 Melinda Randle, assistant to the head of the Department of Architecture and leader of the College's 2007 State Employee Charitable Campaign