Ron Skaggs, chairman of HKS, Inc. and member of the College of Architecture's Class of 1965, will lecture on specialized medical care facilities 2 p.m. Friday, March 30 in Langford C105. The lecture, "Centers of Excellence: A U.S Phenomenon," is part of the Center for Health System's & Design's 2007 Architecture-for-Health Lecture Series.
A current trend in U.S. health care is the proliferation of specialized care facilities, or "Centers of Excellence," for the treatment of cancer, heart disease, pediatrics and obstetrics, and other common health problems. Skaggs said his lecture will "emphasize that true centers of excellence have a balance of patient care, education and research initiatives with a focus on quality outcomes."
As chairman of HKS, Ronald L. Skaggs '65 (ARCH) directs the company's overall activities from Dallas, Texas. He serves as principal-in-charge of various healthcare projects designed by the office.
Skaggs earned both his bachelor's and master's degrees in architecture from Texas A&M University. He has been honored as a distinguished alumnus of Texas A&M University and as an Outstanding Alumnus of the College of Architecture. He has been actively engaged in the design of over 600 architectural projects, primarily in the health facilities sector.
Skaggs is a Fellow of the American Institute of Architects and served as AIA president in 2000. He is also a Fellow of the American College of Healthcare Architects; a Fellow of the Health Facility Institute; and past president of both the Forum for Health Care Planning and the Academy of Architecture for Health.
Additionally, he is a Regent of the American Architectural Foundation and previously served as a member of the National Architectural Accrediting Board. He is a recipient of the Tau Sigma Delta Silver Medal and currently serves as a member of the board of the National Institute of Building Sciences.
A longtime supporter of the A&M College of Architecture, he has funded endowed scholarships, created the Ronald L. Skaggs Endowed Professorship in Health Facilities Design, currently help by Susan Rodiek, and recently joined colleague Joseph Sprague in establishing a new endowed chair in health facilities design, which is held by George Mann. Skaggs is also a member of the College of Architecture's Dean's Advisory Council.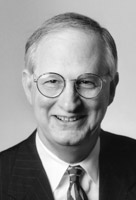 Ronald Skaggs '65 (ARCH), chairman of HKS, Inc.