Professor George J. Mann, AIA, the Skaggs- Sprague Endowed Chair in Health Facilities Design, spoke at "The Architects for Health Event" on Thursday (Nov. 30) at London Metropolitan University. The event focused on the current absence of healthcare architecture as a topic of study in UK schools of architecture.

" Architects for Health" is a linked society of the Royal Institute of British Architects (RIBA). Mann discussed and presented the work of the unique and internationally recognized "Architecture for Health" program at Texas A&M. A&M's program, which is celebrating its 40th anniversary this year, has undertaken more than 550 projects all over the world since its inception in 1966. Graduates of this program are leading practitioners and academics. The only other university in the U.S. offering a similar program is Clemson University.

" Architects in the UK have become increasingly concerned about the lack of opportunities for architectural students to be introduced or informed about the healthcare sector. The number of architects belonging to 'Architects for Health' is approximately 500. They wish to establish a program or programs in the UK similar to Texas A&M's," said Mann.

Mann is president of GUPHA- Global University Programs in Healthcare Architecture. GUPHA was founded in 1999 to assist other universities around the world in jump starting similar programs. GUPHA has gone from 2 universities in 1999 to over 30, and more than 300 members from around the world.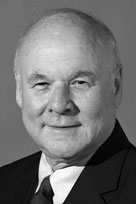 Professor George J. Mann, AIA, the Skaggs-Sprague Endowed Chair in Health Facilities Design