Wilfred A. Fischer, who at 101 was the oldest living alumni of the Texas A&M architecture program, passed away Tuesday, Nov. 7 in Nashville, Tennessee.
A video featuring Fischer, then 100 years old, recalling on his experiences at Texas A&M, was among of the crowd-pleasing highlights at the College of Architecture's April 1, 2005 Centennial Gala celebration.
Wilfred was born to Albert and Kathrine Francis Fischer of Dallas, Texas, on March 23, 1905. Subsequently the family moved to San Antonio, Texas. Wilfred was preceded in death by his wife of 70 years, Tomye Hazel Hall.
Wilfred graduated from the architecture program at the Agricultural and Mechanical College of Texas (now Texas A&M University) in 1929 and immediately joined the U.S. Army Corps of Engineers wherein he served continuously until his retirement in 1973. He was posted first to New Orleans, Louisiana, then Little Rock, Arkansas, and finally to Nashville, Tennessee.
Continuing his education, he qualified himself as an engineer by his studies with the Corps of Engineers. He was instrumental in the development of the Cumberland River power projects from beginning to end, from Wolf Creek to Percy Priest. His memory of the projects remained vivid and he stayed current with his receipt of the Engineer Update and other Corps Newsletters.
A memorial service will be held at 11 a.m. on Nov. 13, 2006 at Westminster Presbyterian Church of which he was a long time member. In lieu of flowers, donations may be made to favorite charities. Graveside services and interment will be held at 10 a.m. Nov. 9, 2006, at San Fernando III Cemetery in San Antonio, Texas.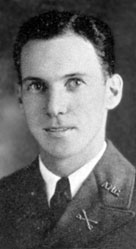 Wilfred A. Fischer,
class of 1929
At age 100, Fischer was filmed recalling on his experiences at Texas A&M University

Watch wmv:
Large | Small