Julie Rogers, senior lecturer and associate head of the Department of Architecture, and Michael Murphy, associate professor of landscape architecture, were among 22 faculty and staff to receive Distinguished Achievement Awards from the Association of Former Students in May 2005. The award is the highest honor bestowed by the Association of Former Students.
"The recipients of these awards remind us that a university is not what it claims to be, or what it strives to become. It is what it does," said Texas A&M President Robert M. Gates.
Speaking of the award winners, Gates added, "Their excellence is the foundation of our excellence, as a university and as an institution entrusted with service to our state, nation and world. Their distinguished achievement distinguishes Texas A&M."
"These awards capture the essence of Texas A&M," noted David Prior, executive vice president and provost. "They recognize outstanding teaching, research, continuing education and extension, student relations, administration and staff contributions to this university. Each recipient has demonstrated excellence in his or her area, and we offer our congratulations and our gratitude," he added.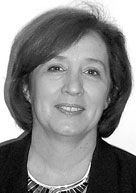 Julie Rogers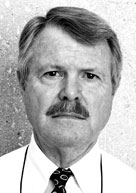 Michael Murphy