The Montague-Center for Teaching Excellence Scholar program has announced the 2005-06 scholars. They are: Todd Watson, College of Agriculture & Life Sciences; John Alexander, College of Architecture; Christopher Porter, Mays Business School; Laura Stough, College of Education and Human Development; Yu Ding, Dwight Look College of Engineering; Thomas D. Olszewski, College of Geosciences; Leon W. Couch III, College of Liberal Arts; Slexei Sokolov, College of Science; and Dan Posey, College of Veterinary Medicine and Biomedical Sciences.
The Montague-CTE Scholar program, named for founding donor Kenneth Montague '37, honors early-career excellence in undergraduate teaching at Texas A&M. The intent of the program is to recognize one tenure-track assistant professor in each college who has already demonstrated a commitment to, and potential for, excellence in undergraduate teaching.
This award includes a $5,000 grant for each recipient to encourage further development of undergraduate teaching excellence. Scholars will be honored at a luncheon on Oct. 17 at the Clayton Williams Jr., Alumni Center. For more information about the program, visit http://www.tamu.edu/cte/programs/montague.html or call (979) 845-8392.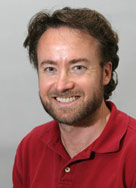 John Alexander, College of Architecture