Three professors and one graduate student from the Department of Construction Science in the College of Architecture at Texas A&M University recently received an award for their paper on research into earth construction techniques for buildings. Their paper, entitled "Movement Coefficients for Compressed Earth Block Masonry," by Dr. Charles W. Graham, Mitchell Endowed Professor, Associate Professor Skip Coody, Assistant Professor Richard Burt, and graduate student Dushyant Beniwal, won the Arie Huizer Award for the best paper on technologies for developing countries at the 10th Canadian Masonry Symposium. The paper was given on Friday, June 10, 2005, in Banff, Canada. The Symposium was attended by researchers from every continent on earth, and over 120 papers were given on various aspects of masonry design and construction.
The paper by the Texas A&M team is on ways to limit the shrinkage and expansion of compressed earth masonry units. Little is known about this technology in terms of the physical characteristics of such units, which are used for the construction of both affordable housing in developing countries, and higher priced housing in industrial nations. Research is currently underway to determine what these coefficients should be. The Arie Huizer Award is in its inaugural year and will be given every four years at the Canadian Masonry Conferences. Mr. Huizer was a distinguished professor of civil engineering at the University of Calgary, specializing in engineering design of masonry structures. His wife and two sons were present to help give the award.
The Sustainable Construction Technologies team in the Department of Construction Science, directed by these professors, has recently been involved in a variety of projects involving housing for developing countries. Following the tsunami in Sri Lanka, the team assisted in arranging to have four compressed earth block machines delivered to aid in reconstruction efforts there. The faculty and students are advising local teams on affordable housing projects in Mexico, Guatemala, Venezuela, and Spain, and the United States. Recent invitations have included going to Iraq and Afghanistan to assist in rebuilding efforts there.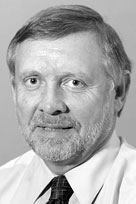 Charles Graham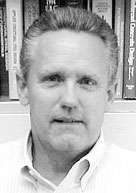 Skip Coody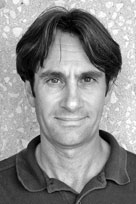 Richard Burt