American universities must produce new technologies and more trained professionals in the field of energy efficiency to deal with looming energy shortages, says a Texas A&M University professor who specializes in energy systems.

"The peaking of world oil production, combined with increasing demand, will result in rapidly increasing oil and natural gas prices, at least until alternate energy sources become economically viable," says Charles Culp, associate professor of architecture and associate director of Texas A&M's Energy Systems Laboratory. "Making new construction and existing buildings as energy efficient as possible can help reduce consumer demand and costs, while favorably impacting the U.S. balance of trade. In tight times, it doesn't make sense not to do this."

Culp, a solid-state physicist and professional engineer who worked for more than 20 years with energy-systems giants Honeywell International and Emerson Electric, specializes in developing technology to implement energy efficiency, as well as in training young engineers to work in this growing field.

"With the right equipment and skills, we can achieve a 20-to-35-percent reduction in energy use in existing large buildings, with an approximate two-year payback," Culp notes. "For new residential construction, 30-to-50-percent reductions can be achieved with current technology, with little or no increase in building costs."

"Right now, however, our existing building inventory averages over 20 years old, and most buildings have dysfunctional energy-consuming systems that cause them to consume 20 to 40 percent more energy than needed," he continues. "In addition, current practices in rebuilding disaster areas often reduce energy efficiency and health. In the rush to rebuild, numerous short-cuts often are taken because of lack of adequate insulation and other materials. Owners of these renovated buildings then live with increased energy use and cost for the life of the buildings."

But solutions are not easy or quick, Culp notes.

"Implementing energy efficiency on a nationwide scale will require more than a decade to educate for, organize and implement. Also, we would need 20,000 to 40,000 skilled energy engineers to meet the challenge, while currently we have just a few thousand engineers experienced in this specialty."

Culp explains that it takes two years to train engineers to be proficient in energy efficient building or renovation techniques. Texas A&M has such a training program, but graduates just 10 or fewer of such specially skilled engineers each year. Other engineering colleges graduate similar numbers of such specialists.

In addition to teaching, Culp and his graduate students work on a variety of technologies to improve energy efficiency. These technologies include software to "heal" faulty sensors, diagnostics to determine equipment problems and automatically fix problems and monitoring technology to improve the cost effectiveness of acquiring data. Without such monitoring, mechanical heating and cooling systems may lose 20 to 50 percent of their energy savings in just a few years, he cautions. He also studies the movement of air within ducts, measuring the differences between air flow in systems as they are designed and as they are built.

Culp stresses that energy efficient systems can reduce pollution and consumption while making building environments more comfortable for their human inhabitants. And, he says, paying attention to such concerns makes good financial sense.

"Oil industry experts have projected imminent worldwide energy shortages," Culp says. "A major effort to address this impending energy shortage could provide the United States with the ability to maintain comfortable and healthy homes and buildings. Spending money on reducing consumption in our buildings translates into reduced payments overseas.

"Spending capital on reducing domestic energy use stimulates the economy by spending part of the energy budget domestically. Long-term, this approach can reroute 20 percent or more of U.S. housing and building energy expenditures to investments in our own people and economy."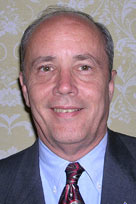 Charles Culp