DAVID J. BOMBA's (Production Designer) designs include the Louisiana atmosphere for Callie Khouri's Divine Secrets of the Ya-Ya Sisterhood; an eccentric Texas ranch for Tim McCanlies Secondhand Lions; and the 19th century Cuban environs for Original Sin, directed by Michael Cristofer, which was filmed entirely in Mexico, among others. He also teamed with Cristofer on the acclaimed HBO production, Gia, for which Bomba was nominated for an Art Directors Guild Award. Most recently he worked with director Luke Wilson on The Wendell Baker Story. Bomba also designed the adaptation of Willie Morris' Mississippi childhood memoirs, My Dog Skip. He has served as production designer on such independent films as Scenes from Everyday Life, Mind Twister and Todd Haynes' Safe.
As an art director, Bomba earned attention through his work on Ron Howard's acclaimed Apollo 13, Steven Zaillian's A Civil Action and Robert Benton's Twilight. Other art direction credits include Bruce Beresford's Silent Fall, John Waters' Serial Mom, He Said, She Said, as well as Chain Reaction, Cool World, Mother's Boys, The Adventures of Huck Finn, The Gun in Betty Lou's Handbag, Miracle in the Wilderness and John Schlesinger's Eye for an Eye.
Bomba talks about production design for "Walk the Line":
http://www.writingstudio.co.za/page905.html

Production Designer David Bomba began his work by reading Cash's autobiographies. "As a designer, I wanted to convey the subtleties of the man," he says. "One of the things I found really compelling is that his story is of one of self forgiveness. I see it as a young man's journey through the peaks and valleys of success, finally accepting who he is through the love of another. So I worked to enhance these ideas through the film's atmosphere."
For further inspiration, Bomba visited several of Johnny Cash's former homes, including his childhood house in Dyess, Arkansas and what became known as "the roundhouse" in Hendersonville, Tennessee. "It was amazing to visit the places he had lived and from there, pull as much of the reality of his life as we could," says Bomba. "One of the things we really wanted was to contrast his two lives – one that was very much from the earth and the natural world of Arkansas and Tennessee, and the other that was in the electrical, amplified, fast-moving universe of rock music."
Most of the film was shot on location in Arkansas, Memphis and Nashville. "There's nothing like being able to shoot in a location that perfectly evokes a certain time and place," says Cathy Konrad. "This is a film that really calls out for the essence of a place."
Bomba created 90 different sets for the film, from the Cash and Carter houses to the venues across the nation where Johnny Cash toured with Elvis Presley, Carl Perkins, Jerry Lee Lewis, Waylon Jennings and June Carter. In one of his most unusual transformations, Bomba's team turned a 15 year-old casino in Tunica, Mississippi into the once-luxurious but now defunct Mint Hotel in Las Vegas. "There is a progression through Johnny's musical life where you move from more primitive venues like gymnasiums and armory buildings, moving into nicer theatres and then on to Vegas and Nashville. It was challenging and exciting to try to keep it all very real and true to the times."
Throughout the filming, Bomba used as many actual locations as possible. The authenticity of the film's design extended even to the instruments used and the amplifiers that appear on stage. "I'm from the South and it was great working there because it's a place that holds onto its history. You can go into Memphis and still find a sense of what things were like 50 years ago," he notes. "For me, it's been a lot fun using actual locations and trying to take them back to a time when things had more of a hip vibe to them."
For the film's climactic scenes in Folsom Prison, Bomba relied on photographs and documentary footage to recreate the thrilling ambience of a rock concert unfolding in the confines of one of America's most notorious penitentiaries. Says Producer James Keach: "The Folsom Prison scene was really exciting because David re-created it exactly as it looked then, from the stage to the paint to backdrop and it's very cool because it really convinces you that you're there."
Keach continues: "I think David did a brilliant job on this film. You can take inspiration from pictures, newsreels, museums, books, etcetera, but it's something else to be able to get the audience to look at this world and really feel they're inside it, that they're experiencing it as it happens, and we're taking them into Johnny Cash's reality.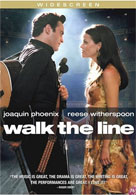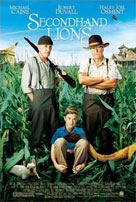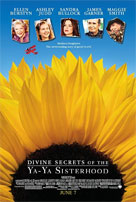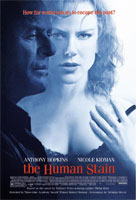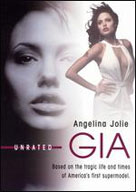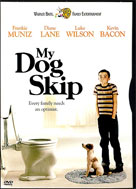 Some of the films Bomba has worked on