Studio Education:
What sets us apart

As higher education leaders across the nation wrangle with budget constraints and consider reforms aimed at doing more with less, Texas A&M College of Architecture educators continue to embrace the studio, the time-tested cornerstone of design education, as sacrosanct — the most critical component of modern design pedagogy.
"The studio embodies the essential structure of any professional course of study in design and is a unique form of learning and doing that design professionals will tell you is the most significant, memorable and useful experience of their university education," said Tom Regan, professor of architecture and an expert in design education.


Walter Gillis Peacock, Texas A&M HRRC director, discusses Creating a More Resilient America proposal with colleagues at the NSF headquarters in Arlington, Va.
Peacock, top disaster researchers
planning hazard research network
Momentum is mounting for the creation of the first ever, U.S. National Science Foundation-funded network of researchers dedicated to investigating disaster resilience, vulnerability and risk reduction, said Walter Gillis Peacock, director of Texas A&M's Hazard Reduction & Recovery Center and champion of the interdisciplinary network proposal.
Peacock led a June meeting at the NSF headquarters in Arlington, Va., attended by a diverse field of leaders from numerous disciplines — hazard researchers, sociologists, engineers, planners, architects, anthropologists, economists, geographers and seismologists — eagerly discussing details of the proposed network, tentatively named Creating a More Resilient America.



2011 College of Architecture Outstanding Alumni are: Bill Barlow '72, Philip Berke '81, Reagan George '58, Donna Kacmar '88, Kirk Kelley '95, Charles McDaniel '79, Lori Ryker '85, and Adrian Smith '66.
College of Architecture names
eight 2011 Outstanding Alumni
An architectural preservationist, a creative director, scholars, educators, an urban planner and noted architects — including the designer of the world's tallest building — are among the eight former students of the Texas A&M College of Architecture to be honored this year as Outstanding Alumni.
The group, nominated by former students and selected for their outstanding achievements and professional leadership by a college committee, will be honored at the college's 2011 Outstanding Alumni Awards Banquet to be held 7:30 p.m. Oct. 21 at the Miramont Country Club in Bryan, Texas.

Aggie reception slated Oct. 27
during TSA convention in Dallas
Former students and friends of the Texas A&M Department of Architecture are encouraged to RSVP for the annual Aggie TSA Reception, to be held during the Oct. 27-29 Texas Society of Architects Convention and Design Products & Ideas Expo in Dallas.
The reception, including hor d'oeuvres and a cash bar, will be held 7–9 p.m. Thursday, Oct. 27 at Corgan Associates, Inc. offices, 401 North Houston Street in Dallas.
College administrators, faculty and students will join the professional community to reminisce, make new friends, celebrate accomplishments and share visions of the future.
For planning purposes, participants are requested to RSVP to Melinda Randle at mrandle@archone.tamu.edu or 979.847.8918.

Making a Difference:

Endowed professorships to honor
three beloved architecture profs
Texas A&M former students have established three new endowments for professorships honoring the stellar careers of three much admired Department of Architecture professors — John Only Greer, Rodney Hill and David Woodcock — who have all taught generations of aspiring Aggie architects.

Research / Outreach:
Prof heads national network effort
to bridge gaps between science, art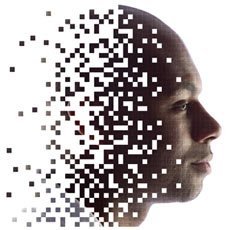 Carol LaFayette, associate professor of visualization at Texas A&M, is heading a 3-year National Science Foundation-funded effort to form a pilot national network intended to become a focal point for innovation by bridging the gap between scientists, artists and engineers.
The Network for Science, Engineering, Arts and Design would also promote the idea that the scope of federally funded "STEM" subjects — science, technology, engineering and mathematics — should be widened to include art: the "STEM" to "STEAM" movement.
The movement's champion, John Maeda, president of the Rhode Island School of Design, said that too stark a distinction is drawn between science and the arts. He believes scientists need art and artists in their professional lives to invent and innovate successfully.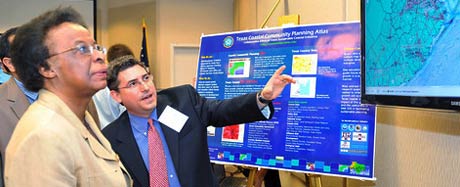 Brody shows his Coastal Communities Planning Atlas to Cora Marrett, NSF deputy director.
Brody, Lindell present NSF-funded
research at Washington D.C. expo
Two professors of urban planning from Texas A&M's College of Architecture were among researchers presenting their National Science Foundation-funded projects to U.S. senators Sept. 6, 2011 at the NSF's Hazards Research Expo in Washington DC.
Sam Brody and Michael Lindell presented their work on the Texas coast's hazard vulnerabilities and the development of a hurricane evacuation decision-making model at the expo, where senators and their staff learned the impact of NSF-supported work and how it enables policymakers and disaster responders to better predict, prepare for, mitigate and respond to significant hazards that affect life, property, societal infrastructure and natural assets.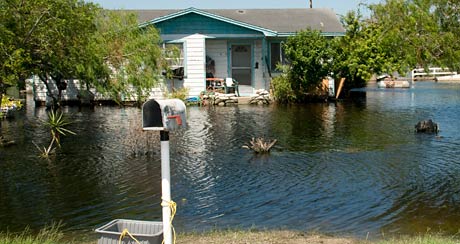 In a new NSF-funded study, urban planning professors Sam Brody and Michael Lindell will examine the effectiveness of the 100-year floodplain designation in predicting flooding like this in La Feria, Texas from Hurricane Dolly in 2008.
Urban planners eye value of
flood prediction standards
Three Texas A&M urban planning researchers have garnered a two-year, $313,000 National Science Foundation grant to study the effectiveness of using 100-year floodplains in predicting property damages from floods, and to develop improved criteria for assessing the risk of inundation in low-lying coastal areas.
"An improved understanding of flood risk will enable localities to better protect themselves against loss of property and lives in coastal areas," said researchers Sam Brody and Michael Lindell, professors of urban planning, and Wes Highfield, a research scientist at Texas A&M University at Galveston's Center for Texas Beaches and Shores, in their project abstract. Brody is the project's principal investigator and Lindell and Highfield are the project's co-P.I.s.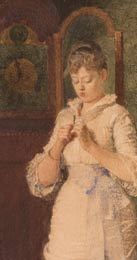 Caffey eyeing rare Homer painting
from Forsyth Gallery collection
A rare work in Texas A&M's Forsyth Center Galleries by Winslow Homer, a preeminent figure in U.S. art history, is receiving its first-ever scholarly attention from Stephen Caffey, assistant professor of architecture at Texas A&M.
"The fact that it's part of the MSC collection is like finding the Titanic in terms of its potential to improve scholarly understanding of Homer's work and also to draw attention to the fact that Texas A&M owns this really important and little-known Homer painting," Caffey said.

Prof's study shows how built environment can
impede physical activity of kids, obese adults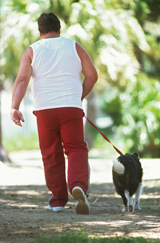 Chanam Lee, professor of urban planning at Texas A&M, will tell the American Public Health Association how the built environment can impede the physical activity of children and overweight adults at the group's annual meeting this fall in Washington, D.C.
Lee will make two presentations during the conference, which focuses on current and emerging health science, policy and practice issues. The event is expected to draw more than 13,000 national and international physicians, administrators, nurses, educators, researchers, epidemiologists and related health specialists.

Graduate land development students to
research value created by Chicago park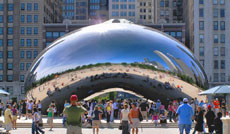 Two Master of Science in Land Development students at Texas A&M will travel to Chicago in July to research and document how Millennium Park, a $475 million project completed in 2004, praised as a "showcase of art and urban design" by the San Francisco Chronicle, has affected the vicinity's real estate value.
Serena N. Conti and Ryan Mikulenka will team with two graduate students from Chicago's DePaul University to collect data and conduct interviews with a range of subjects including landowners, users of property around the park and users of the park itself to measure how the 24.5 acre space that includes a Frank Gehry-designed band shell and four other major artistic highlights has impacted land prices.

Guisti, Olivares pen chapter in new book
exploring Latino urban planning issues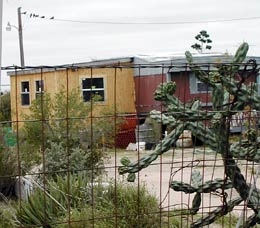 A new book exploring critical planning issues facing Latino communities will include a chapter about a building technique in Texas colonias written by Cecilia Giusti, assistant professor of urban planning at Texas A&M, and Miriam Olivares, an Urban and Regional Science doctoral student.
Their chapter in the book, "Dialogos: Placemaking in Latino Communities," edited by Leonardo Vasquez and Michael Rios, focuses on incremental construction, a gradual process of building and upgrading dwellings as funds become available, a widespread practice in Latino neighborhoods.
Pictured above:Incremental construction, a widespread practice in Texas colonias, is addressed by Cecilia Giusti, assistant professor of urban planning at Texas A&M, and Miriam Olivares, an urban and regional science doctoral student in a book to be published in January 2012.

Center for Heritage Conservation personnel
aid in Alcatraz, Texas shipwreck preservation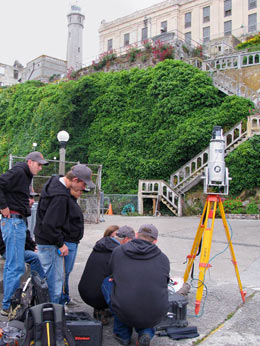 Researchers from Texas A&M's Center for Heritage Conservation visited Alcatraz Island in San Francisco Bay June 6-11, 2011 where they employed sophisticated surveying equipment to collect data that will be used to create detailed 2- and 3-D models of the island and its historic structures for documentation purposes.
With the help of students from Chico State University and the National Park Service, Bob Warden and Julie Rogers, CHC director and associate director, used a total station, a tool that employs a laser distance meter to scan and record imaging data that, when entered into computer-aided design software like AutoCAD, yields accurate, highly detailed structural models.

Ph.D. student to develop preservation
plan for Ukrainian wooden churches
Hans Schneider, a doctoral student studying urban and regional science at Texas A&M, has received a Fulbright grant to develop a comprehensive regional plan for preserving eight historically significant wooden churches and other historic sites in western Ukraine. He'll travel to eastern Europe this August to begin the 10-month project.
Nominated to the UNESCO World Heritage List in 2010, the eight churches, he said, are unique and exceptional contributions by the Ukrainian people to mankind's heritage — outstanding examples of building structures and architectural design that illustrate a significant era of human history.
Pictured above: Exterior view of St. Yuriy's Church in Drohobych, Ukraine.

Also online:
Graduate student wins AIA fellowship
to design prototype healthcare facility
Energy Systems Lab moves into
new digs in Valley Park Center II
CHUD helps expand reach of summer
lunch program in Rio Grande Valley
Video focusing on undergrad research
includes design professor, student
CHUD Promotora graduation
noted by valley newspaper

In the Studio: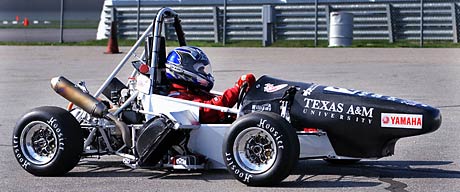 Architecture Ranch staff helps Aggie
engineers win racecar competition
Staff at the Texas A&M College of Architecture Digital Fabrication Facility, aka Architecture Ranch, helped engineering students build a hybrid racecar that won first place in a contest at a NASCAR track in New Hampshire.
Chuck Tedrick, digital fabrication manager, and Kyle Reeder, digital fabrication specialist, used the ranch's CNC mill to fabricate carbon fiber body panels for the car, which were designed on SolidWorks software by mechanical engineering students.

Esquivel creates water-collecting installation
with students from university in Monterrey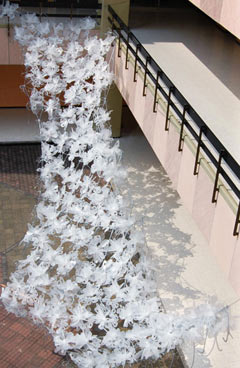 Gabriel Esquivel, professor of architecture at Texas A&M, collaborated with students at Monterrey Tech to create "Diaphanus," a combination of the aesthetic and the functional. The architectural installation resembles a bouquet, its laser-cut polypropylene flowers providing a 1,350-square-foot rainwater collection surface.
"Diaphanus," Esquivel said, "is an example of an architectural skin not only performing a practical function like controlling temperature and light, or in this case collecting water, but creating moods or atmospheric effects through sensations based on aesthetics."
Esquivel said the rainwater harvesting system, which includes the flowers, carbon filters and thermoplastic transparent hose, had to be completely fused with the design, responding to its aesthetic sensibility and within the limits of available digital fabrication processes.

Students help colonias residents improve
living conditions during spring workshop
Fourth-year environmental design students at Texas A&M worked alongside residents of Las Lomas, a South Texas colonia, on several projects aimed at improving the border community during a spring 2011 studio.
Las Lomas is one of South Texas' many colonias — impoverished, unincorporated and relatively undeveloped villages near the U.S. side of the U.S. Mexico border, many with homes that lack basic necessities such as potable water, electricity and sewer systems.
See also:
CNN notes college's efforts on Texas border

Viz students to create music video
for British metal band Tesseract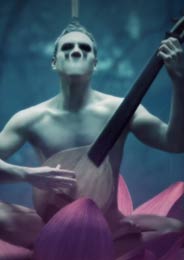 When the progressive metal band, Tesseract, was looking for a director to make a video for "Eden," a song on their debut album, bassist Amos Williams knew he wanted to enlist the creative team of Ganesh Rao and Jonny Greenwald, Master of Visualization students at Texas A&M, whose talent he had spotted in their earlier work, "Empyrean."
Rao, who directed and produced "Empyrean," and Greenwald, its co-producer and director of photography, worked with guidance from Karen Hillier, then a professor of visualization who has since retired.
In the video notes for "Empyrean" on vimeo.com, its creators said their objective was to create a visually intriguing cinematic experience with stunning technicality and conceptual elements.



Kiel uses careful makeup and camera work to recreate Roy Lichtenstein's "Ohh…Alright…" and other iconic artworks.
Vizzer's self-portrait generates buzz
for 'Art's Self, Observed' exhibition
Graduate visualization student Emily Kiel's self-portraits, tributes to iconic masterworks from the art world, have captured the attention and praise of art blogger Michelle H. Harrell, coordinator of teen/college programs for the North Carolina Museum of Art, in Raleigh.
Harrell, who's curating "Self, Observed," a NCMA exhibition of self-portraits by college students, singled out the photos submitted by Kiel as two of her favorite entries.
"(Kiel) recreates imagery from the expansive span of art history," wrote Harrell, "through extensive make-up, costumes, and careful placement of the figure in the exact stance of the original work of art."

Graphic design students use typography,
texture, color to create self-portraits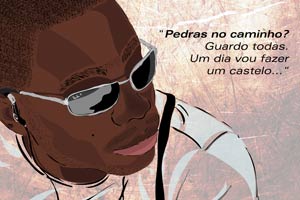 Students in a summer I graphic design class at Texas A&M led by Donna Hajash, senior lecturer of visualization, integrated color, texture and typography to create self portraits.
In the past, Hajash's students have created typographic expressions of the word "Halloween," Earth Day posters and shadow puppets that were part of an elaborate retelling of Aesop's fables.



Architectural rendering of student-designed, mixed-use housing cluster for College Station.
Tabb's students design mixed-use
development for College Station
First-year environmental design students at Texas A&M designed a high-density, mixed-use housing cluster with "green" elements for a theoretical site in College Station during a spring 2011 studio led by Phillip Tabb, professor of architecture.
"Part of the problem was to design an effective live/work unit and the other part was to use urban design principles, or to respond to the context in which their project was placed," said Tabb.
Students designed three-story buildings with a ground-level shop, an apartment on the upper two levels topped by a roof garden with a small greenhouse.

Architecture-for-Health studio, lectures
to focus on healthcare needs in China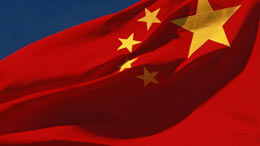 It'll be a busy fall semester for Texas A&M Architecture-for-Health students, who will hear a series of public lectures about China's rapidly changing healthcare needs and design an eye hospital in Punay, China with counterparts in China and Oklahoma.
"China has a growing, aging population, a large rural to urban migration, and a growing economy, conditions which will need to be addressed by its health care system," said George J. Mann, Texas A&M professor of architecture, who organized the lecturers' appearances and will lead the studio with Xuemei Zhu and Zhipeng Lu, assistant professors of architecture.
Chinese and U.S. healthcare design experts will deliver a series of lectures during the semester, most beginning at 11:30 a.m. Wednesdays at the Wright Gallery in building A of the Langford Architecture Center.



Visitors check out photos from the college's history during an open house of its archives at its new location on the fifth floor of Langford A.
TRC showcases 5th floor
archive with open house
Photographs, newspaper clippings and many other Items from the Texas A&M College of Architecture's archives were on display Aug. 26, 2011 at an open house in their new home, the Technical Reference Center extension on the fifth floor of the Langford A building.
"Greer collected many of the archive's items related to Ernest Langford, who led the Department of Architecture from 1929-56, Ed Rominiec, first dean of the college, and many other documents including publications from research centers and student organizations, and selected student work," she said. Greer, who joined the faculty in 1962, retired in May 2011.

Academics: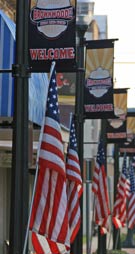 MUP students helping to update
Brownwood, Texas master plan
Residents of Brownwood, Texas had a chance last fall to shape their city's future by participating in a survey developed by Master of Urban Planning students at Texas A&M, part of a collaboration with the city's officials to update its master plan.
Lisa Tipton of BrownwoodNews.com posted an article Oct. 25, 2010, detailing a visit to the town, approximately 150 miles northwest of Austin, by three MUP students, Allen Kumassah, Travis Young and Danyu Shi.
She said they gathered data from Brownwood ISD, Howard Payne University, the town's industrial park, floodplain, residential areas, parks and the wetland near the town's Wal-Mart.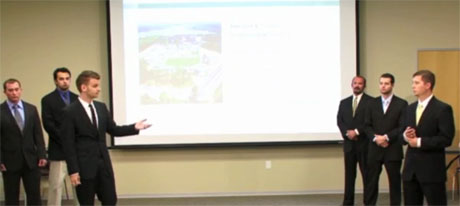 From left: competition team members Josh Fluker, Matt Luchak, David Claros, Sam Garrett, James Goss, Charles "Chip" Myers and Ethan Cook
Students impress industry leaders
with lean construction presentations
Four teams of Texas A&M construction science students charged with developing a lean construction delivery schedule for a new Fort Bend County jail, presented their work to a jury of industry professionals in a competition held May 4 at the Texas A&M System offices.
In their final presentations, the teams outlined plans for the jail's construction using advanced delivery techniques that maximize value while minimizing waste. Their lean construction proposals incorporated building information modeling and quality assurance and control measures.

Agreement sparks collaborations
with schools in Beijing, Shanghai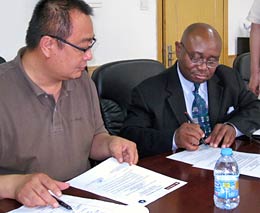 Forster Ndubisi, head of Texas A&M's Department of Landscape Architecture and Urban Planning, and his counterparts at two leading Chinese universities have agreed to explore the possibility of academic exchanges between the two institutions by signing letters of cooperation during May and June meetings in China.
Ndubisi, Xiong Li, dean of Beijing Forestry University's School of Landscape Architecture, Zilai Tang, head of Shanghai's Tongji University Department of Urban Planning, and Binyi Liu, head of Tongji University's Department of Landscape Studies, signed the letters indicating their institutions' interest in collaborating in areas including teaching and research, student enrollment, internships and field studies.
Pictured above: Forster Ndubisi, left, head of Texas A&M's Department of Landscape Architecture and Urban Planning, signs a letter of cooperation with Xiong Li, dean of Beijing Forestry University's School of Landscape Architecture.

MSLD students craft lease proposals
with help from industry professionals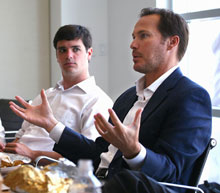 Students in Texas A&M's Master of Science in Land Development program refined their skills for careers in the property industry this summer by visiting three of the Houston area's newest and most notable mixed-use developments, then worked with the developers to craft leasing proposals for a mythical social networking business.
During visits to Houston's Citycentre, Sugar Land Town Square and Waterway Square in The Woodlands, students received advice on creating proposals from Jonathan Brinsden '91, Dan Janssen and Dan Leverett '80, '88, who led their companies' development efforts at the three respective sites.


Construction science students tour the site of a new high school in Addison during a summer capstone class. The visit helped them prepare bids for a project based on the site.
Construction science students preparing
bids for off-the-grid school in Metroplex
Students in a construction science class capstone class at Texas A&M are preparing bids for an off-the-electricity-grid high school concept based on an actual construction project in the Metroplex. The class traveled to Addison for a site tour of the city's new high school.
The students were shown excavations that are part of the school's ground source heat pump system that uses air from moderate temperatures underground to cool and heat the campus. The system provides a significantly more efficient heating and cooling technique than converting the hot summer or cold winter air to room temperature.
The students' project included additional "green" building components, such as expanding the heat pump system, adding photovoltaic panels and wind turbines to generate the school buildings' power.

Also online:
Global oil company executive
shares experience with students

Top CoSci students, faculty feted
at department's awards banquet
Grad students earn facility
management scholarships
Graduate student prepares college
students, faculty for LEED-GA exam
Outstanding alum blogs about student
videos created in Design Process class

Honors / Accomplishments: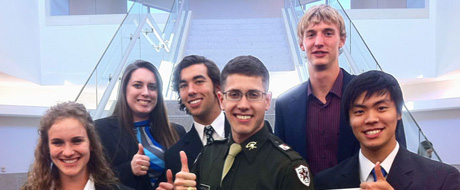 From left: competition team members Megan Hafner, Hilary Brugger, Luke Smith, Edward Hartmann, James Bonn and Johnny Shih
Folding bicycles, hostels among
winners in 2011 Ideas Challenge
An idea to rent portable folding bicycles from a kiosk at university-sponsored events earned first-prize and $3000 for Patrick Daniels, a Master of Science in Land Development student, and Martin Griggs, a Master of Urban Planning student, who teamed up to win the 2011 Ideas Challenge, an annual contest sponsored by the Center for New Ventures and Entrepreneurship at Mays Business School.
A total of four MSLD students were finalists in the university-wide competition, with one, Jason Childs, tying for third place with several teams including one composed of students from the College of Architecture's Design Process class.

Caffey's mentoring efforts recognized by
Texas A&M's University Honors Program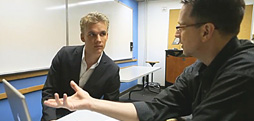 Students in Texas A&M's University Honors Program honored the mentoring efforts of Stephen Caffey, assistant professor of architecture, by casting enough votes for him to earn the Wells Fargo Honors Faculty Mentor Award.
"Award recipients," wrote Kyle Mox on the honors program blog, "distinguish themselves by extending the mentoring relationship beyond the confines of the classroom, encouraging a spirit of inquiry in their students, being thoughtful teachers, and exhibiting the strongest desire to train a new generation of thinkers and creators."

Caffey earns Student Recognition Award
for Teaching Excellence in fall 2010 term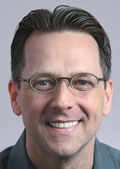 For top-notch teaching during the fall 2010 semester, Stephen Caffey, assistant professor of architecture at Texas A&M, earned a Student Recognition Award for Teaching Excellence from the Texas A&M University System.
Caffey, who taught Survey of Art II and History of Modern Art, was one of the top 25 percent of faculty in the Texas A&M System who participated; he and more than 250 award recipients from the system's 11 universities each received checks for $2,500.

Graduate visualization student wins
scholarship from Sony Imageworks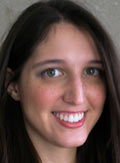 Texas A&M graduate visualization student Sarah Beth Eisinger's work earned a $10,000 scholarship from Sony Pictures Imageworks, an Academy Award-winning, state-of-the-art visual effects and character animation company.
"The scholarship selection committee found your achievements exemplary and was especially impressed by your truly special talent and passion for film, effects, and animation," wrote Ken Maruyama, vice president of Sony's Imageworks' Professional Academic Excellence (IPAX) program, in the award announcement letter.

BED major draws good reviews, media
attention with iPhone photo application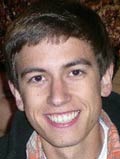 Brandon Vento, a third-year environmental design student at Texas A&M and his brother Coulton, a Kingwood High School student, have developed FlashPics, a free iPhone photo application that's drawn raves from reviewers and an article in their hometown newspaper.
"This app is fantastic," said reviewer Mark Hudson on the iTunes store site. "I find myself uploading more photos to Facebook and Twitter because this app makes it so easy."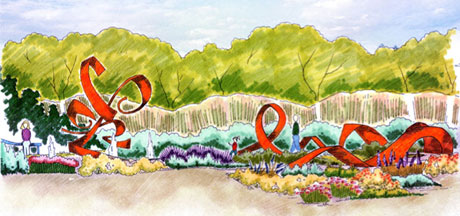 A drawing of sculptures representing butterflies' life cycle stages in the overall design winning entry by Kristina Baldridge, Jennifer Berg and Brian Frederick.
Landscape architecture students' designs,
analyses win awards at state conference
Texas A&M's landscape architecture students' groundbreaking designs of educational butterfly gardens and a master plan-level environmental analysis of "green," low-impact development techniques for a portion of the university campus earned awards at the April 8, 2011 Texas Chapter of the American Society of Landscape Architects annual convention at Moody Gardens in Galveston.
The design, they said, challenges the standards of conventional butterfly gardens by providing a space that facilitates community involvement and interaction by combining educational experiences and iconic sculptural elements.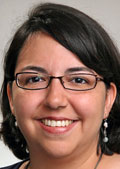 CRS Center staffer wins professional
group's 'Member of the Year' honor
Susie Billings' work with the Bryan/College Station chapter of the International Association of Administrative Professionals earned the administrative assistant at Texas A&M's CRS Center the chapter's "Member of the Year 2010-2011" award.
Billings' work with the chapter has included organizing two professional development seminars, a school supply drive, a lunch for workers building a Habitat for Humanity home, and scheduling professional development speakers to the group's monthly meetings.

Graduate visualization students earn
scholarships from animation studios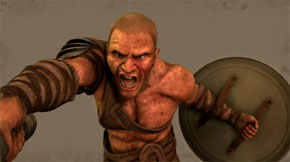 Videos by graduate visualization students at Texas A&M won scholarships for their makers funded by major animation studios and their former student animators.
"Former visualization students at Pixar, DreamWorks Animation, and Industrial Light and Magic reviewed student work and compiled ranked lists of those they deemed the best," said Tim McLaughlin, head of the Department of Visualization.
Above: Shading and modeling project by Scot Andreason

Urban, Regional Science doctoral
student earns dissertation fellowship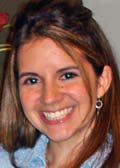 Paula Lorente, whose Ph.D. in Urban and Regional Science dissertation will evaluate urban form strategies that impact community disaster resilience, is doing her final writing and analysis as an inaugural Office of Graduate Studies dissertation fellow.
Lorente, one of the program's 15 inaugural fellows, is researching whether the creation of compact, mixed-use urban forms within cities will lead to flood losses that are less than or equal to lower-density urban areas.

Also online:
Faculty, staff honored
at collegewide meeting
Community master planned by Tabb
draws raves in architecture magazine
Critic lauds tower designed by professor:
'It's hard to believe this is social housing'
Doctoral students earn certificates
from Graduate Teaching Academy
Ph.D. architecture student is
a new Autodesk 'evangelist'
College well represented in
July-Aug. Texas Aggie issue

Class Acts:

AS+GG designs Kingdom Tower
to be the world's tallest building
Texas A&M College of Architecture Outstanding Alumnus Adrian Smith, of Adrian Smith + Gordon Gill Architecture in Chicago, announced that his firm is designing yet another "World's Tallest Building, the Kingdom Tower in Jeddah, Saudi Arabia, near the Red Sea.
At over 1,000 meters and a total construction area of 530,000 square meters (5.7 million square feet), Kingdom Tower will be the centerpiece and first construction phase of the Kingdom City development on a 5.3 million-square-meter site in north Jeddah. The tower's height will be at least 173 meters (568 feet) taller than the world's current tallest building, Dubai's 828-meter-tall Burj Khalifa, which was designed by Adrian Smith while at Skidmore, Owings & Merrill. Kingdom Tower will feature a Four Seasons hotel, Four Seasons serviced apartments, Class A office space, luxury condominiums and the world's highest observatory.
Design development of the tower is under way, with construction to begin imminently. Foundation drawings are complete and the piling for the tower is currently being tendered. Kingdom Tower will cost approximately $1.2 billion to construct, while the cost of the entire Kingdom City project is anticipated to be $20 billion.

Gov. Perry appoints former student to
Texas Board of Architectural Examiners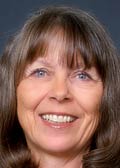 Debra Dockery, a former student at Texas A&M's College of Architecure, has been tapped by Texas governor Rick Perry to serve on the Texas Board of Architectural Examiners, which regulates the practice of architecture, landscape architecture and interior design throughout the state.
Dockery, president of Debra J. Dockery, Architect, P.C. in San Antonio, earned a Master of Architecture degree in 1977 and a Bachelor of Environmental Design degree in 1975 from Texas A&M. She will serve on the TBAE through 2017.
Notable Alamo City projects designed by Dockery's firm include the Jean Yates Community Center, the restoration of the Japanese Tea Garden Pagoda, three new elementary school campuses for Southside ISD and a new property and evidence facility for the city's police department.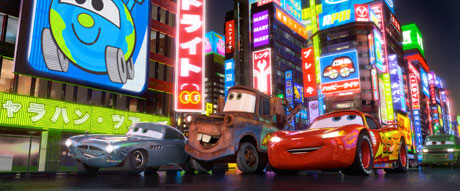 Image © Disney/Pixar. All rights reserved.
Aggie Vizzers 'car-ify' the globe in 'Cars 2'
with upscaled scenes and extreme lighting
A talented team of Texas A&M former students helped take "Cars 2" all the way from Radiator Springs to Japan, Italy, France and England for a visual adventure that Lightning McQueen and Mater will never forget. The highly anticipated sequel produced by Pixar and distributed by Walt Disney Studios will have audiences revving their engines for the explosive scale of the story and visuals. Faster cars, bigger sets, and an international espionage have been combined with masterful artwork to make "Cars 2" a summer must see.
Joining the cast and crew who add life and sparkle to Lighting McQueen and rust and character to Tow Mater, are 29 Aggie Vizzers, graduates of the Texas A&M Department of Visualization. These modern renaissance men and women learned their craft of combining computer science know how with artistic talent to create the world of "Cars 2."
See also:
Texas A&M Vizzers help create visual
awesomeness in 'Kung Fu Panda 2'
Aggie Vizzers sail 'On Stranger
Tides' with Capt. Jack Sparrow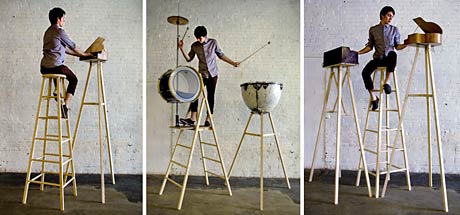 Former student wins contest
with innovative stage furniture
Tall Furniture, a new kind of stage furniture that aims to revolutionize the live music experience, designed and built by former Texas A&M environmental design student Bob Turek '08, won first place in the do-it-yourself category of the inaugural Core77 Design Awards, which recognize excellence in all areas of design enterprise.
The innovative furniture from Turek's "Microstages" collection creates a performance system that allows musicians to perform while raised above and spaced throughout a crowd, providing for instantaneous interchange between musicians and their audience. By spreading the stage into multiple focal points, Turek said, the audience is deeply immersed in the performance, but free to move about and experience intimate and unique vantage points.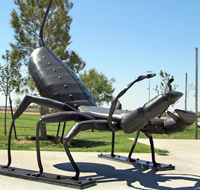 Alumnus' arachnid sculptures unveiled at
El Paso sports park
Competitors on the sports fields in an El Paso public park will be inspired by "Rivals," two new sculptures by Lars Stanley, an outstanding alumnus of Texas A&M's College of Architecture.
The hand-made forged steel sculptures, erected at a pedestrian entrance to the sports park and unveiled Aug. 24, 2011, depict a large scorpion and a vinegaroon (pictured), arachnid rivals found in El Paso's desert environment, challenging each other in a competitive stance.

Former student helps design acclaimed
addition to museum in Pennsylvania

Zamir Garcia '93, who earned a Bachelor of Environmental Design degree at Texas A&M, is an associate at a Philadelphia firm lauded by a newspaper's architecture critic for its design of an addition to Mercer Museum in Doylestown, Pa., a castle-like building completed in 1916.
The firm produced, a sophisticated, modern addition that nods affectionately to Mercer's building — made entirely of concrete, including the roof and window frames — while standing smartly on its own as architecture.

Class Acts: Former students
touch base with the college

Catch up with your old classmates in the archone. newsletter's Class Acts section, a regularly updated list of recent activities reported by former students of the Texas A&M College of Architecture. Class Acts highlights professional achievements, as well as marriages, births, retirements and just about anything College of Architecture graduates care to tell their old friends.
In addition to the former student news briefs listed by class year, each semester's Class Acts section also offers more detailed features on former student activities.
The college encourages former students to use Class Acts to report news of interest or professional achievements and to update their contact information so they keep abreast of college activities of interest to them.
Former students can report news and update their contact information online at archone.tamu.edu.
While there, please remember to enter your current e-mail address. To save funds, as well a few trees, the college is relying more and more on electronic communications.

Also online:
Master of Architecture graduate
wins 2011-12 fellowship at HKS
Master of Urban Planning grad named state's
first coastal community development agent
Outstanding alumnus recalls 9/11
World Trade Center experience
Former student's online installation
features Florida home in foreclosure
Alum's chiaroscuro image wins
Rangefinder photography contest
Tellepsen president says Peel
a tremendous asset as new VP
Former student, builder garners
Bryan Rotary/Newman 10 award
Former design student named to
top position at REES Associates
UTSA dean John Murphy '82 to serve
Architecture + Construction Alliance
Playhouses designed by former student
to raise funds for child advocacy group

Aggie soldier/alum in Afghanistan
comments on Bin Laden's death
Former BED student leads students'
NYC pool facility design-build project
Outstanding alumnus recalls his coverage
of 1994 prison escape on Discovery ID show
Former BED student's art on display
at Arlington exhibit through Sept. 30
Former BED student needs
votes for tent design contest

Events:


'Natural, Built, Virtual' — College to host
13th annual faculty research symposium
The 13th Annual Texas A&M College of Architecture Research Symposium: Built, Natural Virtual will be held Monday, Oct. 24 at the Langford Architecture Center on the Texas A&M campus.
The daylong research showcase, which begins with a 7:30 a.m. continental breakfast, features a series of faculty presentations previously delivered at scholarly venues around the world. This year's symposium includes invited or refereed presentations and papers from the 20010-11 academic year.
See story, registration details
See also:
Pioneering conservation psychologist to keynote
13th College of Architecture research symposium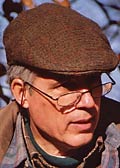 Imagining New Futures
urban planning forum,
workshop set for Nov. 17–19

Registration is under way for the Imagining New Futures forum, an event-packed Nov. 17–19 gathering of student's and urban planning practitioners sponsored by the Texas A&M Department of Landscape Architecture and Urban Planning.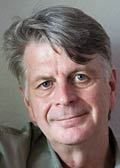 The forum, themed "Conservation by Design," will be held at the College Station Conference Center on 1300 George Bush Drive, next to the Texas A&M campus. The three-day event includes a two-part urban planning workshop led by Randall Arendt(above, left), the nation's foremost authority on conservation development, a keynote address by Fritz Steiner(right), dean of the School of Architecture at the University of Texas, and a number of special events including recreational outings, a Texas A&M Master of Urban Planning class reunion and meetings of the Master of Urban Planning Program Advisory Council and the American Planning Association. The festivities culminate with a tailgate party prior to the Nov. 19 Aggie-Jayhawk gridiron showdown at Kyle Field.

College hosts international shape
modeling conference May 22-25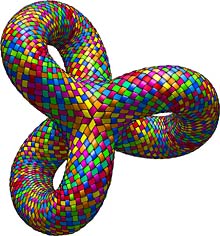 Shape Modeling International 2012, an annual forum featuring the latest computational techniques and mathematical theories in shape modeling — the creation of digital representations of shapes — will be hosted May 22-25, 2012 by Texas A&M's College of Architecture.
In addition to presenting technical papers, conference attendees, who will include leading researchers, developers and practitioners, will present papers in a new shape fabrication and sculpting category, said Ergun Akleman, professor of visualization and a member of the SMI 2012 organization committee.

Governor Perry, EA Games
praise Texas A&M Viz Lab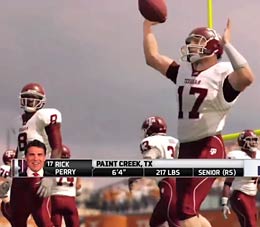 Governor Rick Perry, EA Games President Frank Gibeau and COO Daryl Holt offered praise this week for the significant talent pool offered by programs such as the undergraduate and graduate degrees in Visualization at Texas A&M University's Department of Visualization. The "Viz Lab," as it's more casually known, has quietly become a world leader in producing the extremely talented graduates desired by the gaming and entertainment industries, and was significant to EA's announced expansion of operations into Austin this week.
Governor Perry said, "Twenty-one universities currently offer these programs in Texas … The 'Viz Lab' … is rapidly developing a reputation; it's one of the best in the world. Thanks to companies like EA that work with them to have a qualified pool of developers."

REDA speaker series to showcase
top land development professionals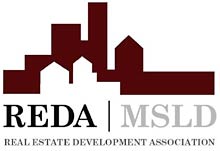 Some of Texas' top land development professionals will discuss their career experiences at this fall's Texas A&M Real Estate Development Association Speaker Series.
The lectures will take place 7 p.m. in the Wright Gallery, located in building A of the Langford Architecture Center.
See speaker bios, upcoming lectures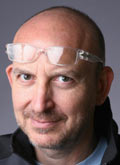 Lang presents his students' efforts
in colonia to L.A. design gathering
During a session at the west coast's biggest annual design event at the Los Angeles Convention Center June 24-26, participants heard Peter Lang, associate professor of architecture at Texas A&M, discuss his students' efforts to improve a Texas border community through a partnership with its residents as well as their development of survival objects for people who find themselves in a situation with very limited resources.
Lang's students developed durable shoes out of duct tape, a method to start a fire using a soda can, a 9-volt battery and a Brillo pad, a sanitizer made from a pizza box, foil and a black tray, a wheelchair made of pieces of a shopping cart, chair, a bicycle or other devices, and more.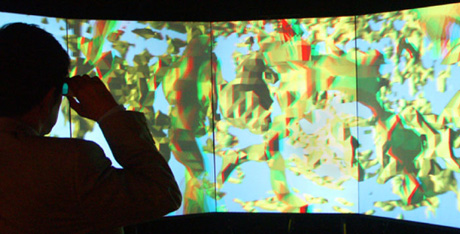 Immersive display created by visualization
profs on exhibit at art festival in Sweden
Visitors to the 2011 Luleå Art Biennial in Sweden are taking a virtual trip inside an underground ant colony in "atta," an immersive installation developed by Carol LaFayette and Fred Parke, professors of visualization at Texas A&M.
Viewers at the biennial are donning Stereovision glasses to view four screens arranged in a semicircle while using a hand-held controller to navigate through the virtual colony, one of 26 pieces festival organizers chose from more than 260 proposals.

Family members view Ernest Langford
collection at Technical Reference Center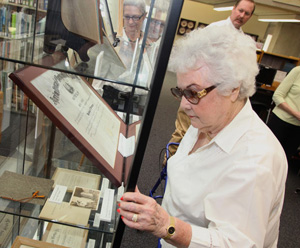 Members of the Ernest Langford family visited the Technical Reference Center at Texas A&M's College of Architecture June 27, 2011 to take a look at the center's Langford collection, which contains more than 400 photographs and documents of one of the giants in the history of the university's architecture program.
Langford headed the program for 27 years, 1929 through 1956, helping turn it into one of the best in the country.
Langford's daughter in-law Jo Ann Langford, pictured, his grandson David Langford and David's wife Myrna viewed the images and documents, some in new display cases, and received flash drives containing digital copies of the collection.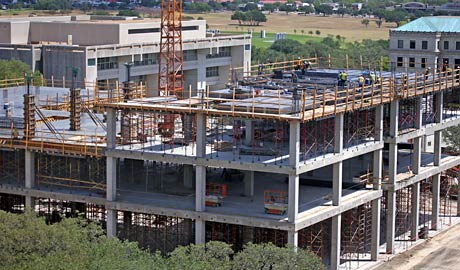 Construction is under way on the College of Liberal Arts' new Arts and Humanities building, seen here from Evans library with the Langford Architecture Center in the background.
Art & Humanities building rising
near Langford Architecture Center
Construction is continuing on the new Arts and Humanities building on what was the lawn, or "Grassy Knoll," south of the Langford Architecture Center's Building A. The $46 million, 107,000-square-foot structure, scheduled to be completed in 2012, is the first building at Texas A&M specifically designed for instruction and scholarship in the arts and humanities.
It will house the Department of Performance Studies, established in 1999 as the first department at Texas A&M solely devoted to the arts. Faculty and students from the department have received several national and international performance awards and invitations to perform at many of the world's top venues.

Vizzers @ SIGGRAPH 2011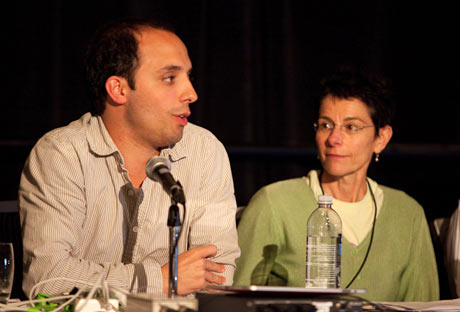 Jose Guinea Montalvo, an M.S. visualization student, and Marilyn Friedman, head of outreach for Dreamworks Animation SKG, discuss student-industry collaborations during an educators' forum at SIGGRAPH 2011 in Vancouver, British Columbia. Each year, current and former Aggie Vizzers join faculty and visualization industry professionals at the conference. See more Viz @ SIGGRAPH 2011 images by Glen Vigus, senior visualization production specialist.