Students' functional wall design
selected for show by online vote
"Bi-Polar," an innovative, prototype wall system created by Texas A&M environmental design students, was one of 13 projects selected by online voters for exhibition in a Kentucky gallery in September 2012. The vote was hosted by suckerPUNCH, one of the Internet's most influential design forums. Three of the 13 projects will be selected by a jury of acclaimed designers for full fabrication at the exhibit.
CoSci launches $5 million
campaign for new building

The Department of Construction Science at Texas A&M University has launched a $5 million campaign to adapt and renovate Francis Hall, one of the most historic buildings on campus, as the state's first facility dedicated to construction teaching, research and industry service.
Disaster-themed preservation
symposium slated Feb. 24-25

Historic preservation efforts undertaken in the wake of natural and manmade disasters are the focus of "Disaster," the 13th Annual Historic Preservation Symposium, slated Feb. 24-25 at the Langford Architecture Center at Texas A&M University.
Noted architect Ted Flato
to keynote Rowlett Lecture

Ted Flato, founding principal of Lake|Flato, a widely acclaimed, award-winning architecture firm based in San Antonio, will discuss the firm's culture, tactics and philosophy at the 2012 John Miles Rowlett Lecture Series, 1-5 p.m. April 13 at Rudder Theatre on the Texas A&M campus.
Colonias Program marking 20
years of service to Texas border

After two decades focused on improving the quality of life for colonias residents, the Texas A&M University Colonias Program is celebrating its myriad achievements by honoring the contributions of its staff, volunteers and community partners.
College offers morning, evening
sessions for Aggieland Saturday

The College of Architecture will hold morning and evening sessions for Aggieland Saturday, Texas A&M University's Feb. 18 campus-wide open house. College events include departmental presentations, tours, student organization booths and a hot dog lunch. Visit the Aggieland Saturday website to learn more. Download the official schedule (532K PDF).
Aggie AIA reception slated
May 18 in Washington D.C.

Texas A&M former students and friends are invited to join their former classmates and professors at the annual Aggie AIA Reception to be held in conjunction with the American Institute of Architects' 2012 national convention in Washington, D.C.

Research:

Students use plastic to increase concrete's pliability
Construction science students at Texas A&M are getting a first-hand look at how plastic bottles could someday help save concrete buildings from catastrophic failure in an earthquake.
Study shows good community
design can discourage obesity

Xuemei Zhu, assistant professor of architecture at Texas A&M, co-authored a paper summarizing the research behind active living — a comprehensive way of tackling obesity that involves the built environment — in a journal published by the Institute for Comprehensive Community Development.
Glowacki co-edits book of papers
examining ancient Crete housing

A new book co-edited by Kevin Glowacki, assistant professor of architecture at Texas A&M, is deepening the understanding of ancient houses and household activities in the Greek island of Crete. The book features 38 scholarly papers on the topic.
Study points to 'green' value
of durable building materials

The use of durable construction materials in building maintenance and renovation projects can lower a structure's carbon footprint while lengthening its service life, said Manish Dixit, an architecture Ph.D. student who's work earned top honors at a recent construction research forum.

Also online:

Campagnol eyes preservation
of Brazil's industrial heritage
College's CNC mill helps simplify
chorale's stage set construction

In the Studio:

Study abroad students reimagine Tuscan town's piazza
Texas A&M environmental design students studying abroad last fall in the small Tuscan town of Castiglion Fiorentino teamed up to reimagine the town's piazza, or public square, creating a variety of proposals adding amenities to the space including an international university, a culinary school and restaurant, theater, gallery, hotel, apartments and shops.
Fortune cookies inform flexible
formwork in students' design

Architectural concepts for a gallery and product showroom for Alessi, the world-renowned Italian kitchenware company, developed by two Texas A&M University environmental design students, are featured on suckerPUNCH, a popular and important Internet design forum.
Ag Vizzers, SJSU students
work on animation designs

Master of Science in Visualization students at Texas A&M and their counterparts at San Jose State University in California are collaborating in a virtual classroom this spring to create three dimensional, animated characters.
Costa Rican adventure tales
recounted in student journal

Graduate architecture student Luis Martinez shares sketches, photos and his personal journal chronicling the daily adventures of students engaged in creativity studies in a January minimester at Texas A&M's Soltis Center, located deep in the Costa Rican rainforest.

Also online:

Design Process student advances
in U.S. student ideas competition

Aggie Workshop takes holistic
approach to landscape design

Academics:

Drawing text to feature Viz, Arch student work
An upcoming edition of a classic textbook featuring a comprehensive collection of architectural drawing conventions and techniques will include examples of Texas A&M architecture and visualization student work.
Wells takes helm as head of
architecture department

Beginning his first semester as head of Texas A&M's Department of Architecture, Ward Wells is focusing on the department's Master of Architecture program.
Article touts creativity class
as 'essence of unorthodox'

In its Christmas Day, 2011 issue, the Bryan-College Station Eagle spotlighted "The Design Process," one of the most popular classes taught at Texas A&M's College of Architecture, calling it the "essence of unorthodox."

Also online:

Texas A&M, Prairie View students
hone construction proposal skills

Landscape architecture advisers
visit Soltis Center in Costa Rica

Honors / Accomplishments:

Creativity champion, futurist Hill named AIA Fellow
Rodney Hill, a professor of architecture who has emphasized the importance of creativity, exploration and self discovery to his students since joining Texas A&M's faculty 43 years ago, has been elevated to the American Institute of Architects' College of Fellows, one of the highest honors the AIA bestows on its members.
Urban planning student heads to
Germany with Bosch Fellowship

This fall a Texas A&M master of urban planning student Nick Oyler is traveling to Germany on a Robert Bosch Foundation Fellowship to study how Europe's political, economic and cultural environment impact planning and sustainability.
Exhibit co-curated by Lang
named top cultural event

An exhibition in a Swedish museum retracing a landmark 1972 New York Museum of Modern Art exhibit of radical Italian design co-curated by Peter Lang, associate professor of architecture at Texas A&M, was lauded by a London critic as one of the world's cultural highlights in 2011.
Titus honored for aiding
A&M students' success

For playing a vital, hands-on role, teaching woodcraft to Texas A&M College of Architecture students and motivating them to realize their creative potential, college woodshop supervisor Jim Titus received the 2012 Linda Todd Outstanding Support Staff Achievement Award.

Also online:

Manferdini's Azimuth installation
helps her win U.S. art fellowship

Architecture professor named to
global solar energy group board

Construction science department
honors its fall 2011 graduates

Exhibit, magazine showcase work
of study abroad professor's firm

Events:

Noted architects, educators highlight lecture schedule
A diverse group of architectural design and academic leaders will share their knowledge and experiences during the Texas A&M Department of Architecture's 2012 Spring Lecture Series. The lectures, open to the public, are scheduled at 5:30 p.m.in Preston Geren Auditorium, building B of the Langford Architecture Center.
Lectures eye health care design
solutions for under, uninsured

Relationships between architectural design and health care for the under and uninsured are the focus of the Center for Health Systems & Design's Spring 2012 Architecture-for-Health Lecture Series.
Wright Gallery 'Torchbearers'
exhibit salutes black history


Texas A&M's celebration of Black History Month began Feb. 1 with an exhibit of the acclaimed "Torchbearers" series of portraits by Robert Schiffhauer, associate professor of architecture, at the Langford Architecture Center's Wright Gallery.

Also online: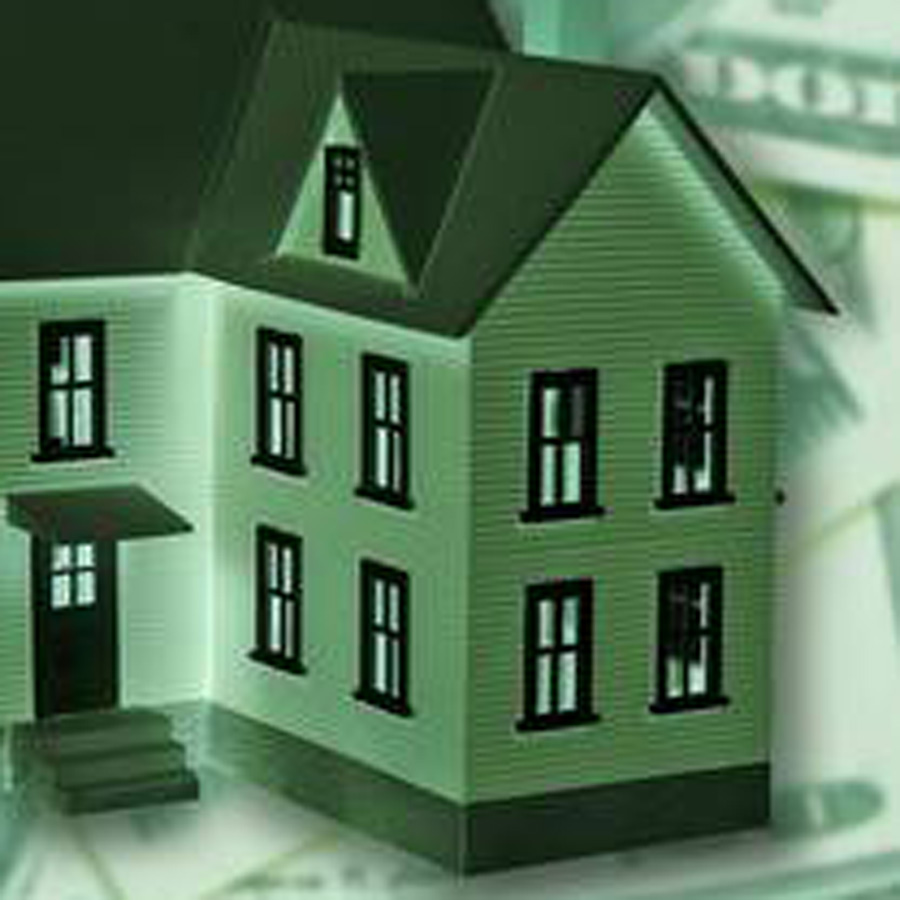 Affordable housing advocate
kicks off REDA lecture series

CoSci students seek internships,
jobs at department's Career Fair

Bienko videos part of winter
exhibit at Kansas City gallery

Class Acts:

Potter '78 begins term as AIA head
Jeff Potter '78 is focusing on making the AIA more meaningful to emerging members of the profession and advancing the value of design during his one-year tenure as president of the 76,000-member American Institute of Architects.
Former student helps firm earn
UIL award for CityCentre project

Texas A&M land development graduate Jonathan Brinsden '92 helped his firm, Midway Companies, earn a 2012 Development of Distinction Award from the Houston District Council of the Urban Land Institute for its CityCentre project.
Former students head Aggie
baseball stadium facelift

The dramatic $24 million facelift to Texas A&M's baseball stadium, now known as Olsen Field at Blue Bell Park, was made possible, in part, by Texas A&M College of Architecture former students Tyler Lee '06, Byron Chambers '00, David Skaggs '92, Thomas Smith '01 and Karen Yeoman '86.
Alum's book touts Bulgaria
as superb travel destination

Bulgaria's allure as a tourist destination featuring natural beauty, centuries-old monasteries, archaeological treasures and diverse wine regions is touted in a new book co-written by Leslie Strnadel, a 1997 Texas A&M environmental design graduate who now works for HOK in San Francisco.
Alum's home, furniture designs
lauded in blog, shown in gallery

It's been a notable fall 2011 for Texas A&M environmental design graduate Russell Buchanan '83, whose Modern house design is making waves in an upscale Highland Park neighborhood while his furniture designs were featured in a retrospective at one of the most respected galleries in the U.S.
Outstanding alum wins contest
sponsored by New York art guild

Raymond Gomez '64, an outstanding alumnus of Texas A&M's College of Architecture, received first-place honors from The Art Guild in Manhasset, New York for his painting "Night City."
Summers '49, Mies protégé,
outstanding alum passes

Gene Summers FAIA, who left his design imprint on some of the world's most recognizable Modern landmarks, a protégé of Ludwig Mies van der Rohe and an outstanding alumnus of Texas A&M's College of Architecture, died Dec. 12 in a California hospital from liver cancer.

Also online:

Potter earns Legacy Award from
women's former student group

Former student who headed
California firm dies Dec. 7

Former student helping return
1896 locomotive to the rails

LAUP alums help shape city of
Austin invasive species strategy

Outstanding alumnus recounts
Aggie Ring odyssey in magazine

Check out these cool Viz projects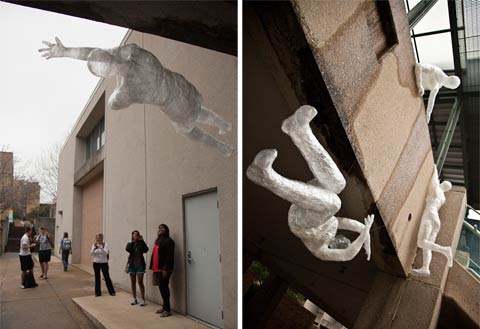 The spring 2012 semester's just a month old, but Department of Visualization students have already explored stop motion animation, exhibited life cast sculptures around campus, and worked with an artist in residence. See what Aggie Vizzers have been doing.